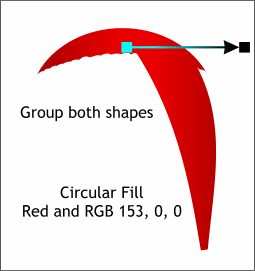 Select and Group (Ctrl G ) both shapes.
Apply a Circular Fill using red and deep red. Resize the diameter of the fill and drag the center of the fill as shown.
NOTE : Unlike some applications I could mention (but won't), Xara treats groups of objects as one. Thus each object in a group of filled objects retains its individual fill characteristics when ungrouped unlike CorelDRAW. Ooops!