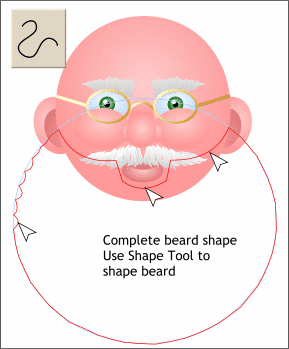 Complete the beard shape as shown placing the final anchor point directly over the first creating a closed shape. Using the Shape Tool, drag the line segments into curves.
Drag the short line segments towards the inside of the beard. The amounts of the curves should vary and not be too uniform.
At this point you can delete the guide ellipse.