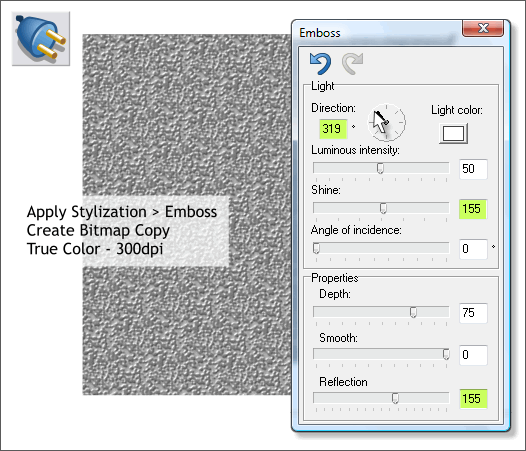 Select the square with the Live Effects Tool (Ctrl F5). Click New > on the left side of the Infobar and from the drop down list, select Stylization Filter > Emboss.
In the Emboss dialog, drag the Direction arrow to the 11 o'clock position (319-320).
Change the Shine and Reflection slider settings as shown.
Right click on the square and select Create Bitmap Copy... Change the Color Depth to True Color. In the Bitmap Size tabbed section, change the Resolution to 300dpi. Press Create to create the bitmap.
Delete the non bitmap square.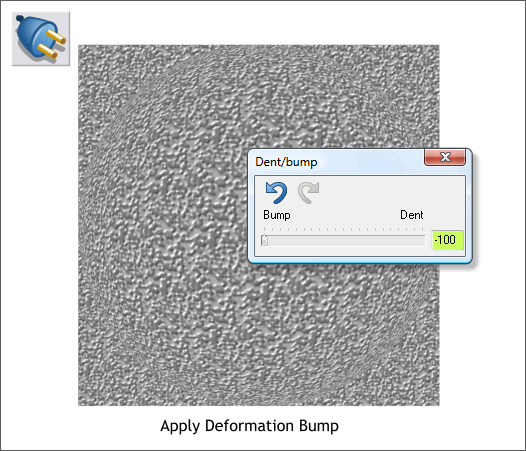 Select the new bitmap with the Live Effects Tool. From the New > drop down list, select Deformation Filter > Dent/Bump.
Move the slider all the way to the left to -100.
This produces a fish eye distortion. In fact it produces a much better fish eye distortion than the actual Fish Eye Perspective filter.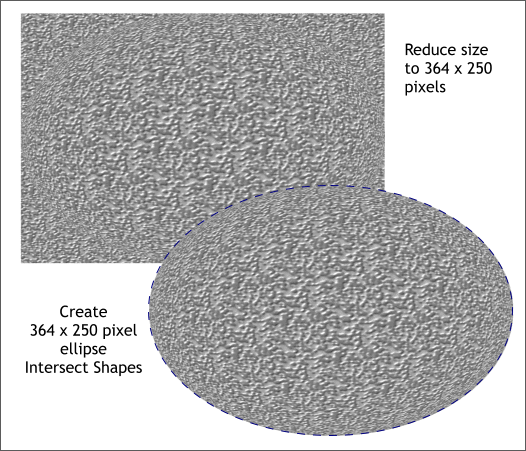 Resize the square to 364 pixels wide and 250 pixels tall.
Create a new ellipse to the same size and center the ellipse over the bitmap.
Select both the ellipse and the textured bitmap and Arrange > Combine Shapes > Intersect Shapes.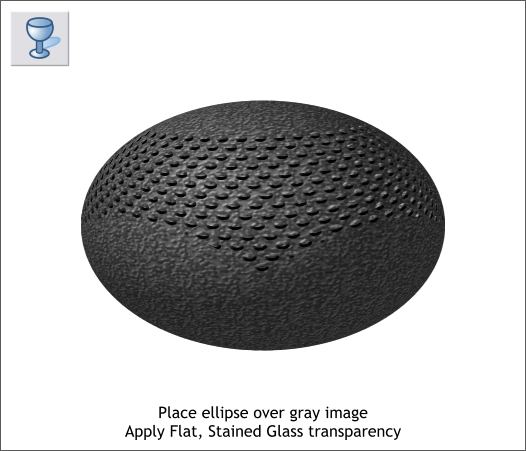 Place this elliptical shape over the bowl of the teapot.
Select the elliptical shape with the Transparency Tool (F6) and from the drop down list of Transparency Types, select Stained Glass. This texture adds the dull color and appearance of cast iron.