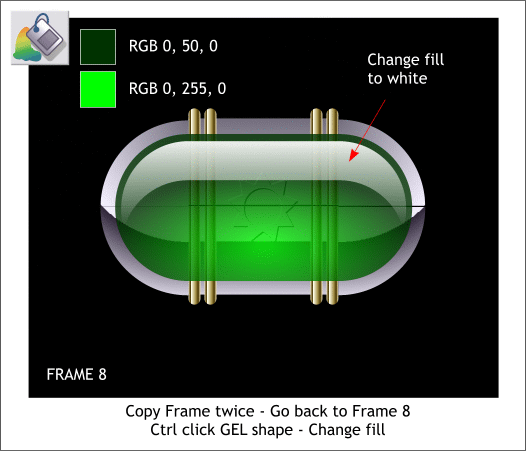 Copy Frame (twice). Go back to Frame 8. Ctrl click to select the GEL shape. Switch to the Fill Tool (F5), and change the fill colors to the green colors shown. Looks like a capsule filled with green Jell-O doesn't it?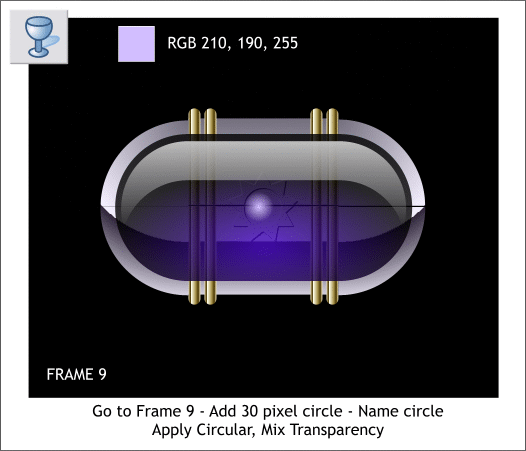 Go to Frame 9. Add a small 30 pixel circle directly over the center of the symbol. Apply a Flat light purple fill using the RGB color shown.
Switch to the Transparency Tool (F6). From the drop down list of Transparency Shapes on the Infobar, select Circular. This fades the edges of the circle in a way that is supported by Flash.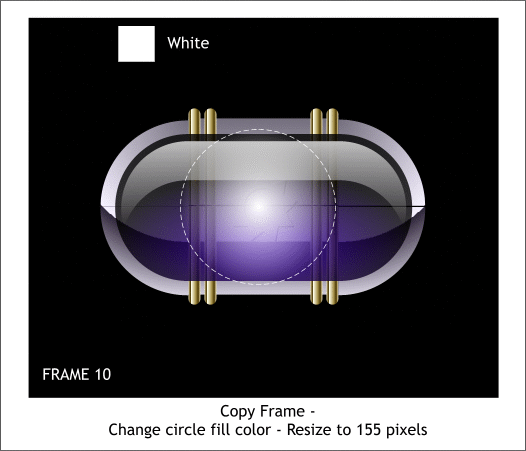 Copy Frame. Enlarge the circle to 155 pixels. Maintain the same center position. Change the fill color to White. The outline is to indicate the edge of the circle only. Do not add an outline.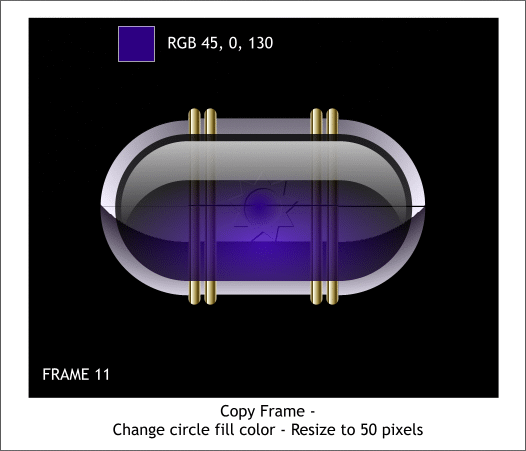 Copy Frame. Reduce the size of the circle to 50 pixels and change the fill color as shown. This produces what appears to be a negative after image after the flare effect.
Save your animation and take a short break.