CREATING THE FLASH ANIMATION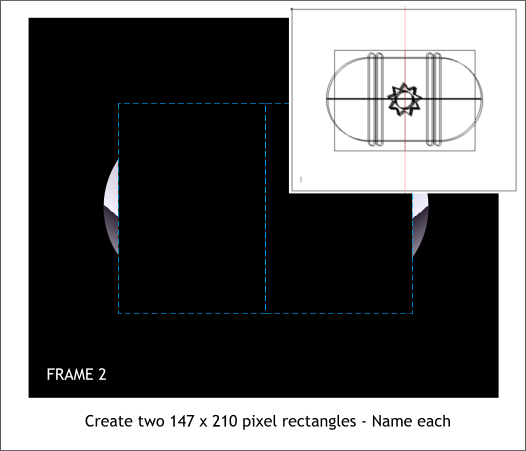 Create two black rectangle and Name each rectangle using Create New Name (the yellow tag icon).
Align the two rectangles so together they are centered on the black rectangle. Switch to Outline view if you need to. I've added a Guideline in the center of the silver group and the two rectangles meet at this point.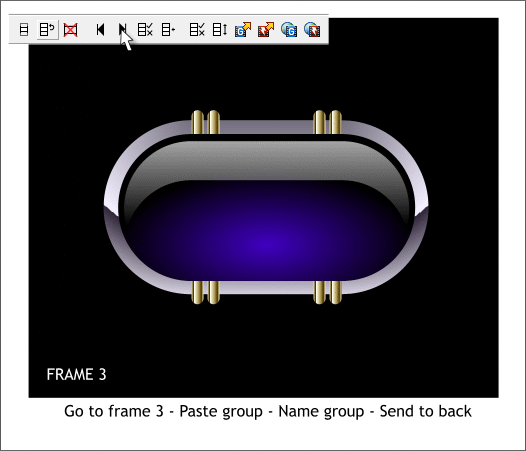 Go back to your drawing window (Press Ctrl Tab or select from the bottom of the Window menu).
Copy the capsule and highlight group to the clipboard.
Return to the Animation window and paste the group and align to the center of the gold and silver objects. Name the group GEL. Send to back (Ctrl b).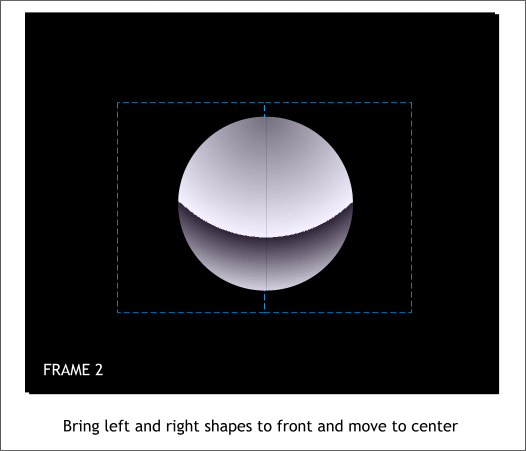 Align the quarter circles where the two rectangles come together.
Send the rectangles behind the circles but in front of everything else. To do this, Shift click on each quarter circle to select all four. Then press Shift Ctrl b (or Edit > Send Backwards ) several times until only the 4 quarter circles show. The blue dashed outline is only to indicate the position of the rectangles.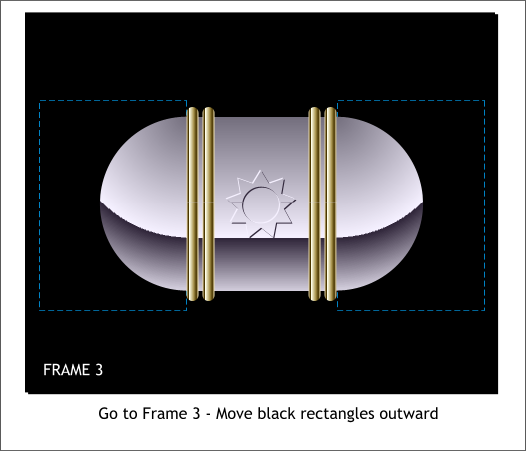 Copy the back rectangles to the clipboard (Ctrl c).
Press the Next Frame black triangle icon to go to Frame 3.
Paste the black rectangles in Place (Edit > Paste in Place). Move the rectangles outward to the inside edges of the quarter circles as shown above.
Send the black rectangles backwards until they are behind the quarter circles.
The rectangles will travel with the quarter circles to create the illusion that the circle is expanding to a silver capsule shape.

Press Preview Flash in Browser to see the results. If there are any errors they will appear before the animation plays. Otherwise a browser window will open and the Flash animation will play. If you receive a message prompting you to download an install the Flash player you will need to do that first.