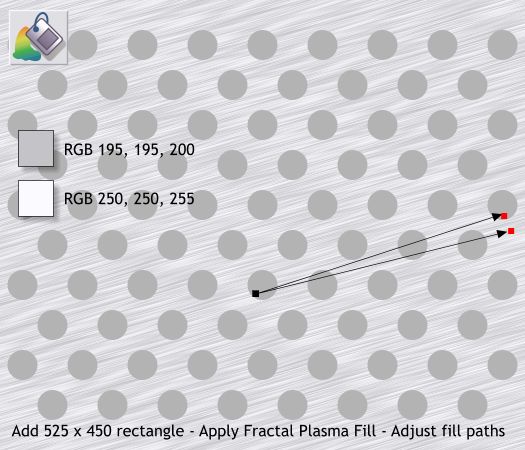 You should already have added a rectangle. If not add a rectangle behind the circles to the size shown.
Select the rectangle with the Fill Tool (F5). From the drop down list of Fill Types select Fractal Plasma. Adjust the fill path arrows as shown. Hold down the Shift key to drag the fill path arrows independently.
Use the two colors shown. This creates a brushed metal effect.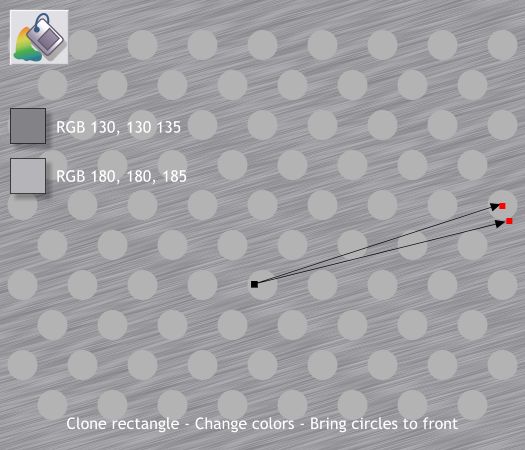 Clone the rectangle (Ctrl k).
Change the colors to the two darker values as shown.
Press Shift Ctrl b until the cloned rectangle is behind the circles.