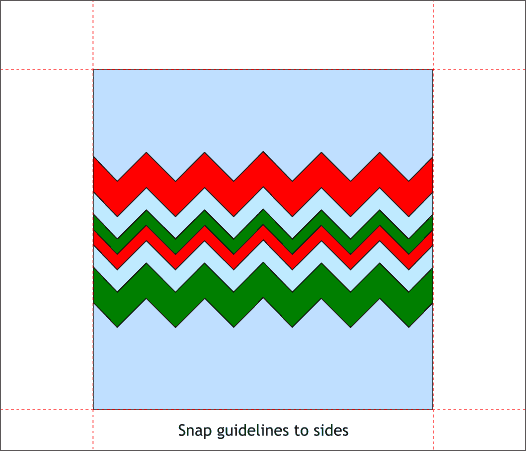 Drag guidelines from the screen rulers (Ctrl L to display rulers) and snap them to the four sides of the square.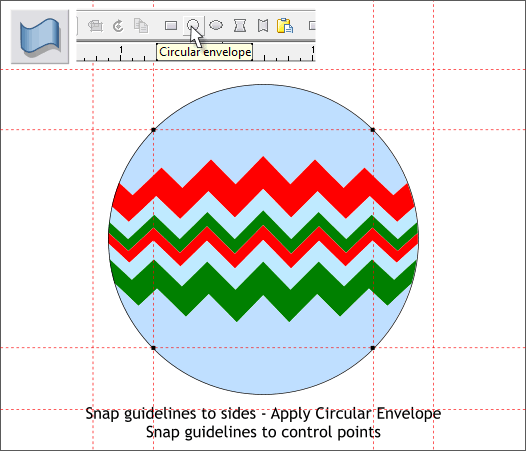 With the Selector Tool (the arrow pointer) drag a selection rectangle around the square and the zig zag shapes. Select the Mold Tool (Alt 7 or Shift F6).
On the Infobar, click the Circular Envelope icon.
Drag four new guidelines through the four control points on the circular envelope.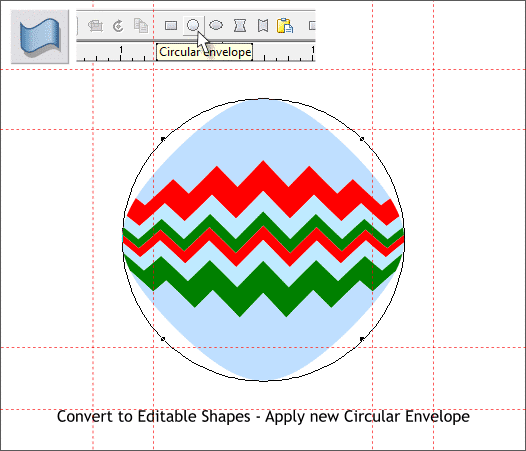 From the Arrange menu, select Convert to Editable Shapes.
Apply a new Circular Envelope. Notice how the object is no longer a circle but more like a rounded square. In the next step, you'll discover why we added the guidelines.