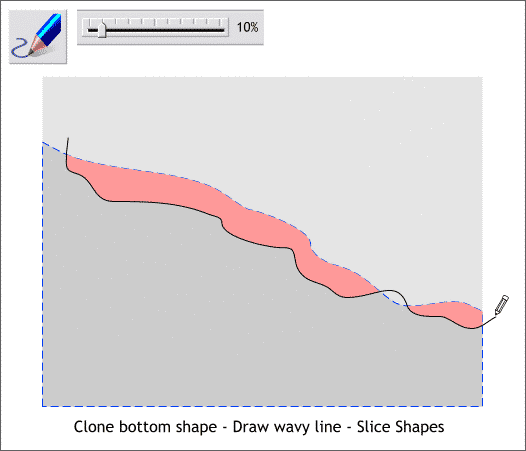 Clone (Ctrl k) the new bottom shape (shown above in darker gray).
Select the Freehand and Brush Tool (F3). Set the Smoothness slider to 10.
Draw a line like the line shown above that extends a short distance beyond the top shape.
Select the line and the shape and Arrange > Combine Shapes > Slice Shapes (Ctrl 4). Delete the bottom portion and keep the shape shown above in pink. This will be an area where the setting sun casts a pinkish light on the top of the hill.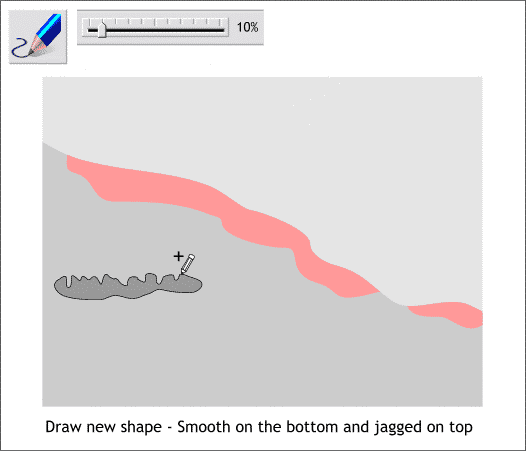 Draw a new shape like the shape shown above in darker gray. The top should be jagged and the bottom portion smoother. This will be a cave-like open area in the snow bank.
Save your drawing and take a short break.