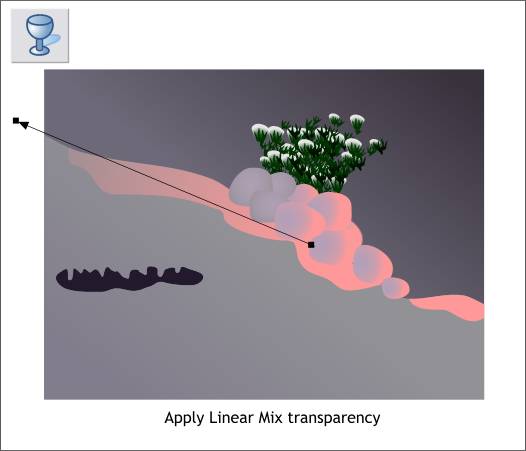 Select the long pink shape with the Transparency Tool (F6). Click about in the center of the shape and drag diagonally off to the left as shown above to apply a Linear transparency.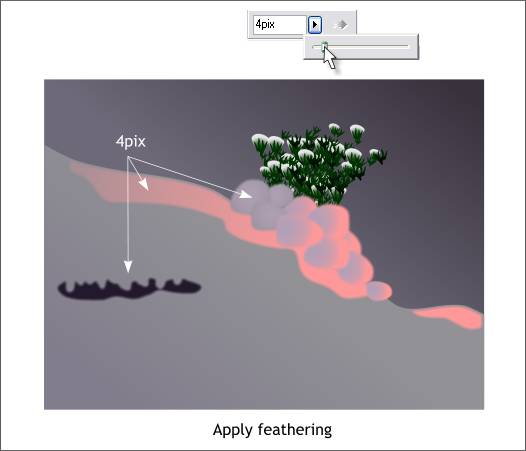 Select the shapes shown above, individually or as a multiple selection, and move the feathering slider (Adjust Size of Feather Region) to about 4pix to soften the edges.
Save your drawing and take a short break. We are almost done.