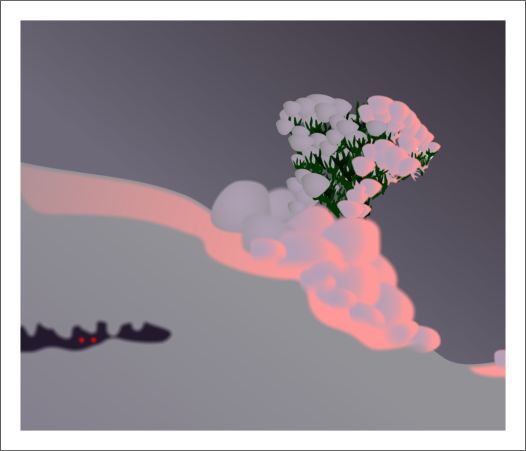 Here is the final image. I have enlarged and cropped the image as you can see. I also duplicated and added more of the snow on top of the tree and I added a pair of eyes (a badger? a coyote?) in the snow cave.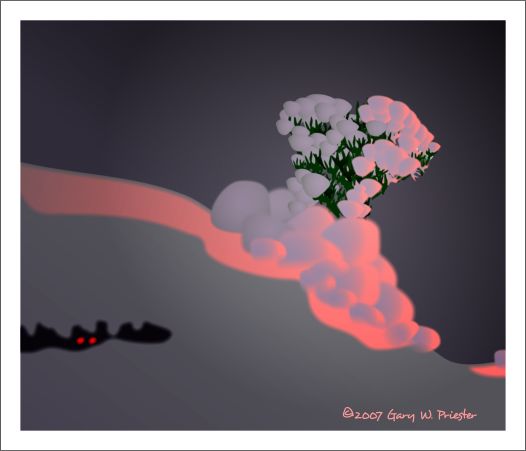 To add a some additional drama, I made a bitmap copy of the entire scene (Arrange > Make Bitmap Copy...), with the True Color Color Depth option, which I placed directly on top of the original. (Hold down the Shift key when you press Create to place the bitmap on top of the original).
Using the Transparency Tool (F6), I applied a Circular, Stained Glass transparency. The center of the transparency was dragged over to and centered on the tree and the starting and ending Transparency slider settings were reversed so that the inside setting was 100% and the outside setting was 0%.
Comments? Questions? Suggestions? Complaints? Your feedback is always appreciated. Please use the form on the next page to send me your comments, suggestions, and questions. I always try to respond to your e-mail.
Gary W. Priester
Host