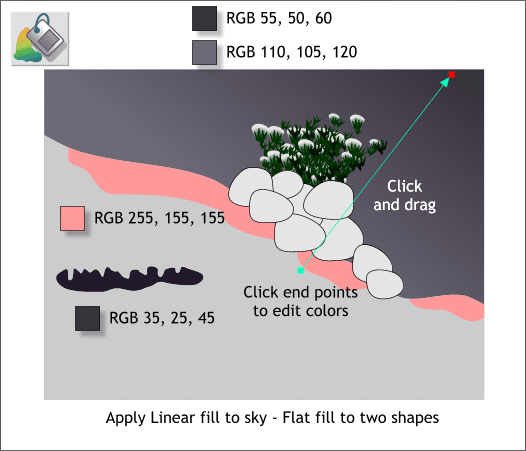 All the drawing has been done. Now it's time to color!
Select the Fill Tool (F5). Click the sky portion of the drawing to select it. Drag from the center of the drawing up towards the right to apply a Linear fill. (You can also select Linear from the Fill Type drop down list on the Infobar). Apply the two colors shown at the top of the above illustration.
New Users: To edit the fill colors, click on either of the small square at each end of the fill path arrow. Open the Color Editor (Ctrl e) and edit the RGB values as shown. If your RGB values are shown in % (0-100) you need to change your Color Units to 0-255 (Utilities > Options > Units ). Drag either end of the fill path arrow with the Fill Tool to modify the length and direction of the fill.
Select the pink shape and change its color to the RGB color shown and change the color of the dark snow cave area to the color shown next to the shape.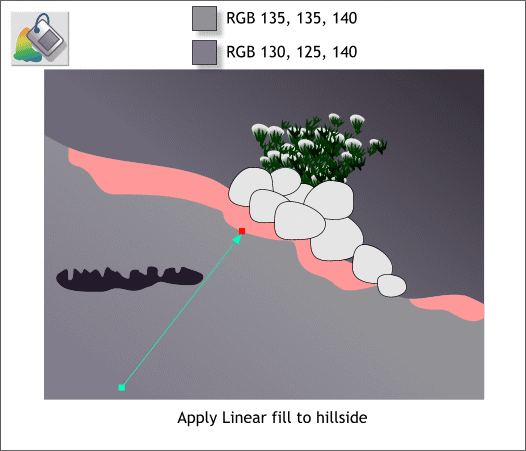 Apply a Linear fill to the hillside area using the two colors shown above.