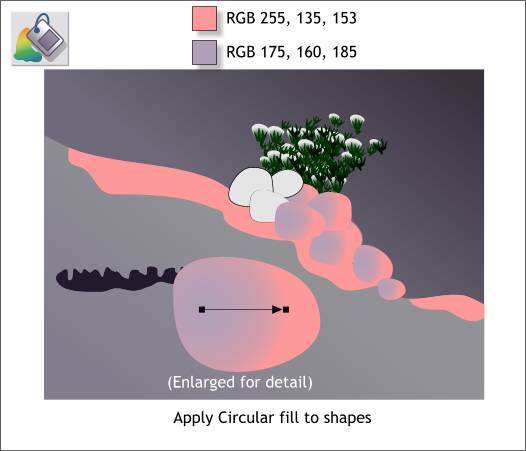 Select one of the off-round shapes with the Fill Tool (F5). From the drop down list of Fill Types on the Infobar, select Circular. Drag the center of the fill towards the left as shown in the enlarged shape above. Apply the two colors shown. Copy the fill to the clipboard (Ctrl c). Select the pink and gray filled shapes shown above and Edit > Paste Attributes or press Shift Ctrl a to copy and paste the fill to the other shapes.
TIP: To create an interactive Circular fill, hold down the Shift key then click and drag.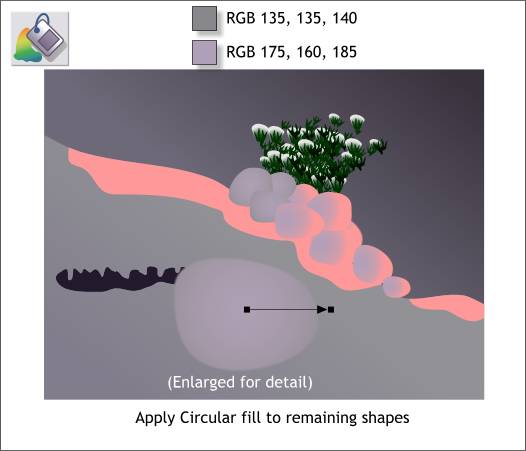 Create a circular shape for the remaining off-round shapes (to the left of the tree) using the colors shown above. These shapes are out of the setting sunlight.