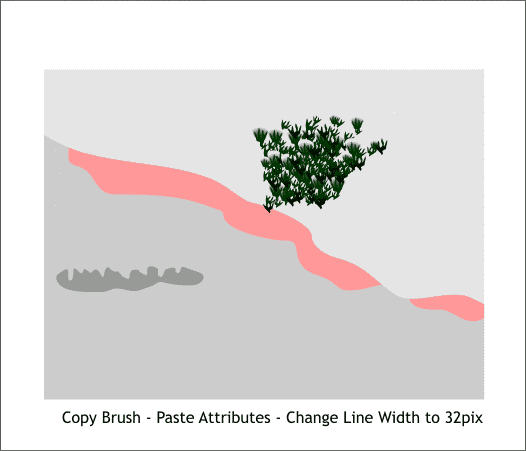 Copy the final edited brush stroke to the clipboard (Ctrl c).
Select the group of branches and from the Edit menu, select Paste Attributes (or Shift Ctrl a).
Your tree should look something like the example above. You can make the size of the leaf objects larger or smaller by increasing or decreasing the Outline Width setting on the Infobar.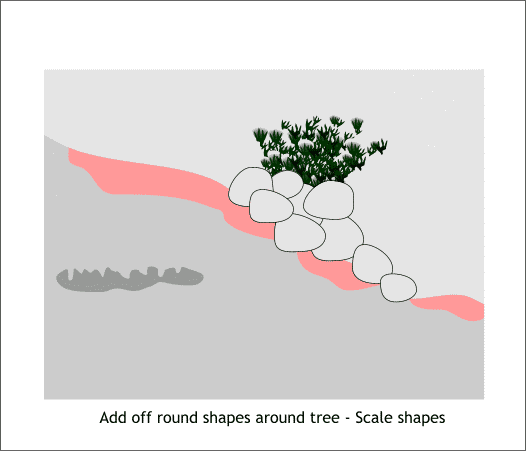 Arrange the off-round shapes (the former circles) as shown above. These are going to be clumps of snow in a few more steps. We may need to resize and rotate some of these shapes but we can do that as the need occurs.
Save your drawing and take a short break.