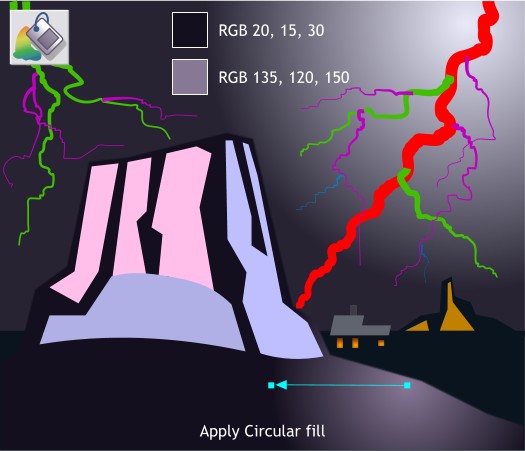 Select the large mesa shape and apply a Circular fill. Drag the outside control handle towards the center to reduce the radius of the circle and drag the center down and to the right. We just want a bit of illumination on the rise of the base.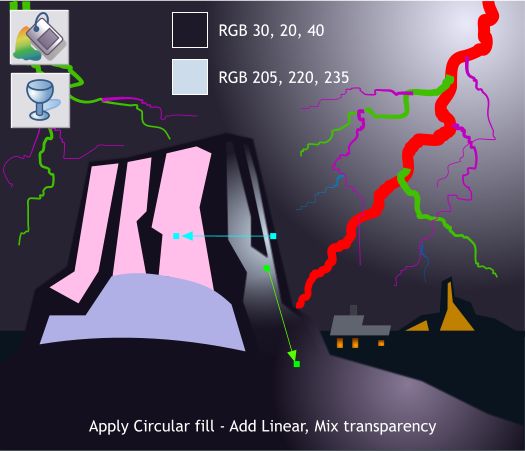 Apply a Circular fill to the shape on the right of the mesa. Switch to the Transparency Tool (F6). Click on the shape to select it, then click about halfway down and drag the fill path arrow just short of the bottom of the shape to fade it into the mesa.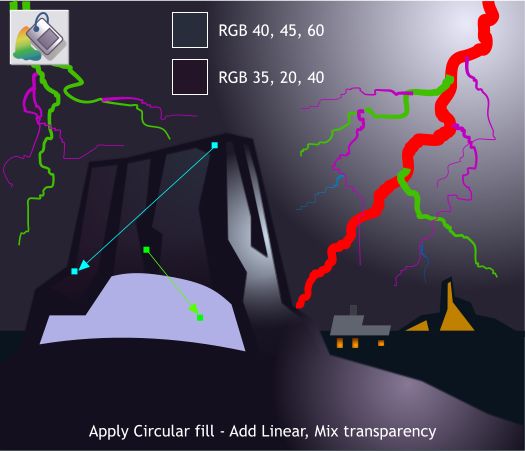 Apply a Circular fill to the three joined shapes and then apply a Linear, Mix transparency using the technique detailed in the previous paragraph to fade the shapes into the mesa.