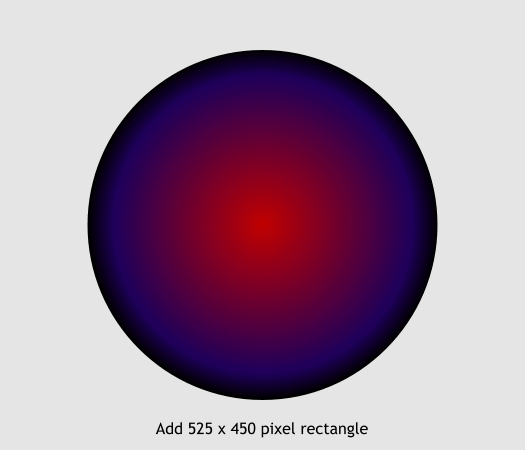 Add a rectangle behind the circle show here in gray (the other object are still there, they are just hidden so you can see what we are doing).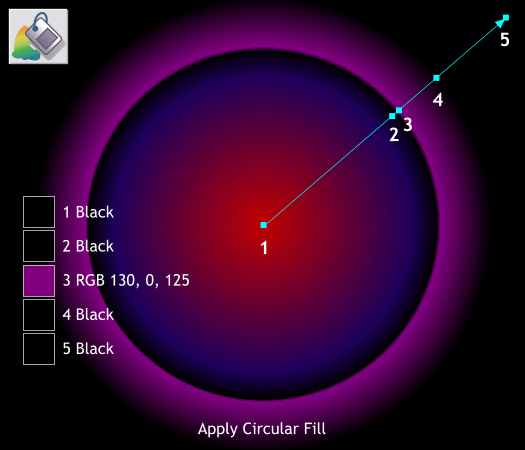 With the rectangle selected, select the Fill Tool (F5). Select Circular from the Fill Type drop down list. Double click on the fill path arrow to add the additional colors as shown. The idea is to create a glow behind the circle.
TIP: You can move the new colors added to the fill path by either dragging the control point squares along the fill path arrow or by using the arrow keys on your keyboard. Use the left or right arrow key for side to side and the up a down arrow keys for up and down. In the case of a diagonal, you can use any of the arrow keys.