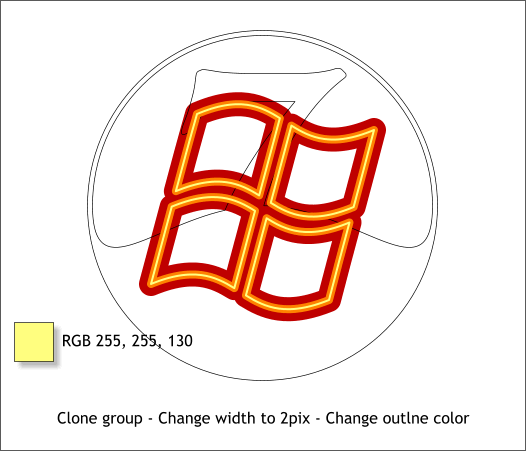 Clone the orange line group (Ctrl k). Change the Width and outline color.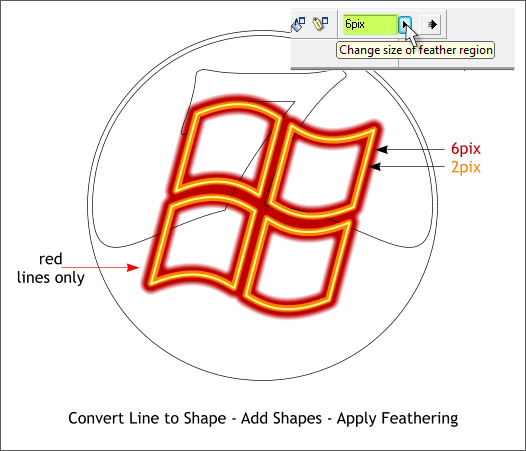 Select the red outline group and from the Arrange menu, select Convert Line to Shape. It will not look any different but if you switch to outline view (Window > Quality > Outlines) you will see that the lines have indeed become shapes. Or you can just take my word for it.
Apply 6 pixels of feathering using the Change Size of Feather Region slider which is just to the right of the galleries on the top right side of the Infobar. This makes the edges of the shape fuzzy.
Select the orange lines and Arrange > Convert Line to Shape and apply 2 pixels of feathering.