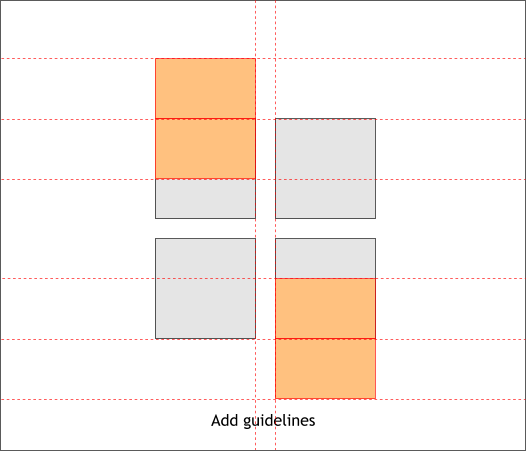 Drag and snap guidelines from the screen rulers (Ctrl L to display rulers) to the sides of the orange rectangles as shown above. Drag and snap two vertical lines in the center and three horizontal lines to the orange rectangles.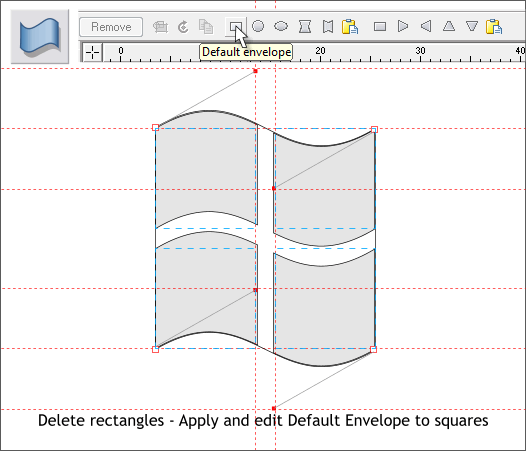 Delete the orange rectangles.
Select all four squares (hold down the Shift key (to select multiple objects), and click on each square).
Switch to the Mold Tool (Shift F6). Click the Default Envelope icon on the Infobar. Click in the left corner of the envelope and a control point (the red outlined square shown above) will appear with a line and a red square. Drag this red square (called a control handle) up to the intersection of the top guideline and the left vertical guideline. Drag the other three control handles to the positions shown.