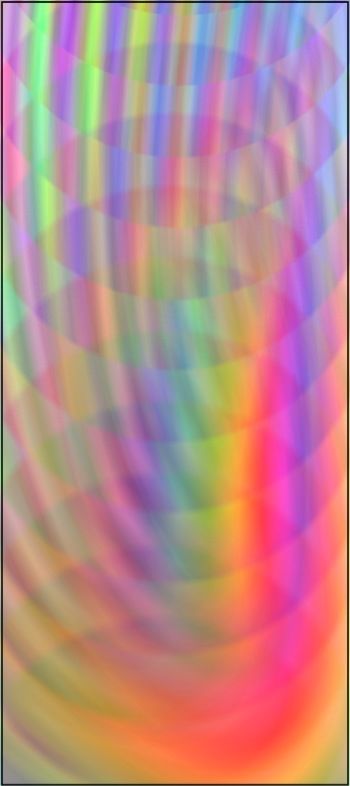 ©Ross Macintosh
Flair
"When Gary asked me to draw upon some of my experiments for this show it
made me stop and think about the themes my experimentation's have followed.
This image is representative of my ongoing fascination with Xara's blend
tool. That fascination with its image-generating interplay with the
transparency tool and fill tool still gives me chills. The idea here is very
simple: A blend between two circles. Magic occurs when Xara's powerful
transparency tool, its flexible fill tool, and the blend tool are brought
together. It is the interactive capacity of the inter playing tools that
enwraps me. The tiniest itty-bitty tweak of a fill or of a transparency
generates a unique and potentially exciting new blend. In my playing with
such blends I've tried to develop an eye for how to artistically crop the
blends. I've found that when cropped well, the resulting images are always
more intriguing that the overall blends from which they are derived. I think
that is because we are pattern seekers and the cropped images typically have
more defined patterns."