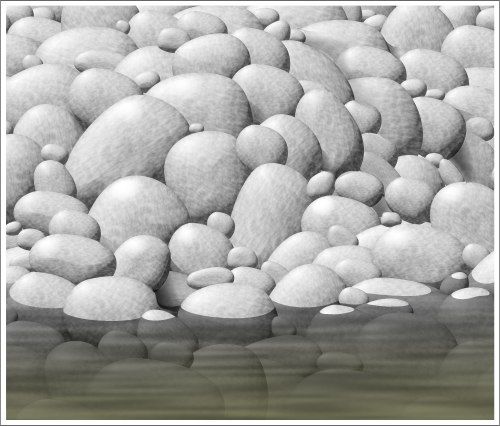 ©Ross Macintosh
Beach Rocks
"I found this to be an interesting experiment. I drew just one rock using a
freehand shape and a rounded bevel. That rock was repeatedly copied and each
copy was slightly rotated, stretched, resized or skewed, until a beach was
built up. Water was drawn to provide context and enhance the sense of
perspective. Very little else was done to the drawing. Had the result been
my goal I likely would have done some additional touching up of the rock
textures and shadows."