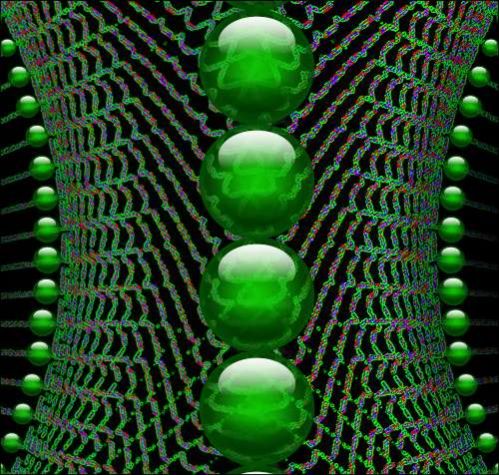 ©Ross Macintosh
Beads
"This started out as a quick shape blend. A bitmap copy was made and
repeatedly processed within Xara X using filter plug ins. If I remember
correctly, edge-detection and embossing-effect filters were primarily used.
The resulting effect was cropped, cloned and flipped to create a symmetrical
effect. Transparent overlays enhanced the colouration. The look of knitted
yarn that had developed made me think to try beads in the composition.
Glossy glass beads were drawn to contrast the rough yarn-like texture. Like
many of my images, it has a sense of ambiguity and mystery
- is it an alien corset or what?"