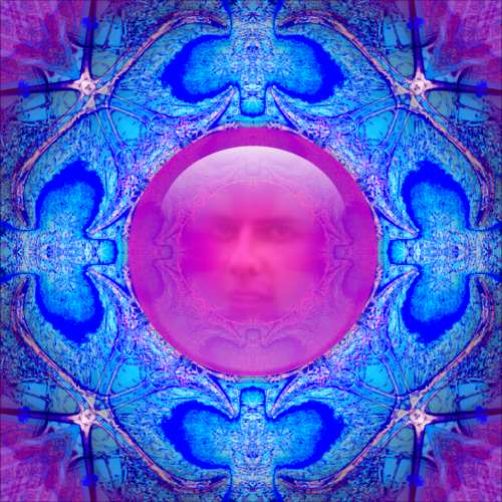 ©Ross Macintosh
Crowball
"My ongoing experiments in building up complex textures led to this image.
This has direct lineage to spirograph-like experiments that consumed much of
my Xara play for years. Where earlier experimentation had built up patterns
from line work, this one experimented with layered bitmap copies, given
different transparencies, rotated and flipped. Xara's excellent transparency
tool is what made the resulting effect possible. Looking at the final image
it is hard to see it started out as a scan of a pair of needle-nose pliers!
The central gell-ball was added as a device to reinforce the fractal-like
symmetry of the surrounding pattern. Seeing 'faces' in the birdlike shapes
that had emerged made me think to put a very soft image of my own face into
the composition. That pic of me is from my 1987 wedding picture. It has
found its way into many of my Xara drawings over the years. 1987 - YIKES!"