WEBSITE AND WEBSITE GRAPHICS CREATED WITH XARA DESIGNER PRO 6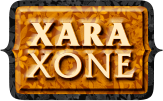 Download Zipped Tutorial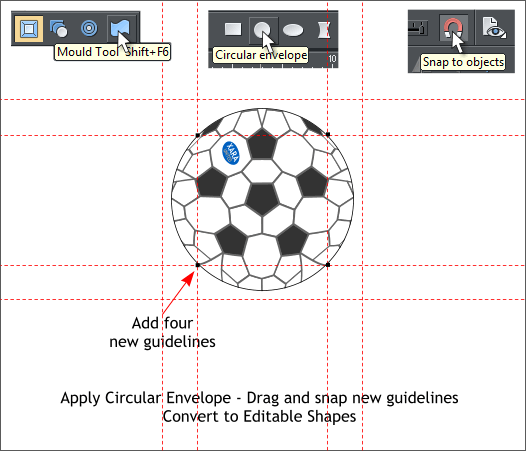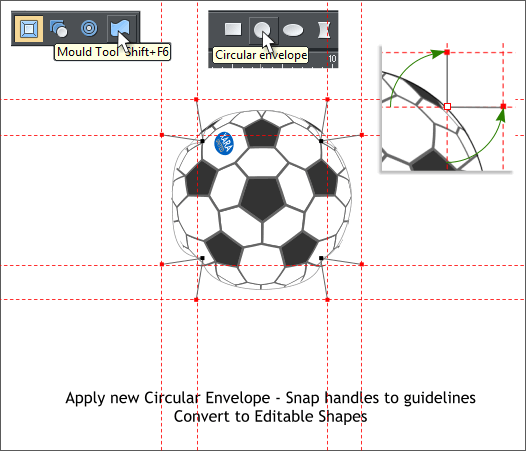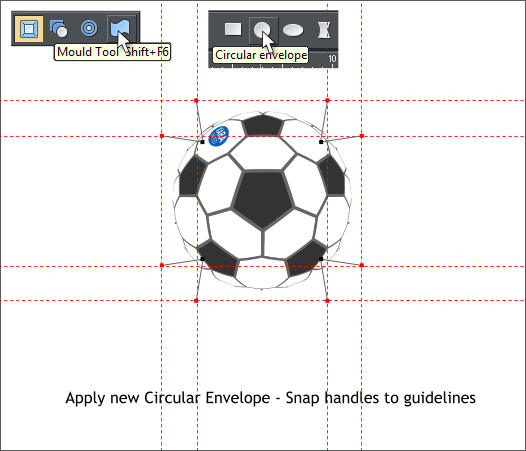 Hold down the

Shift

key and select the square shape and the logo then
switch to the

Mould Tool

(

Shift F6

). Apply a

Circular Envelope

.
Enable

Snap to Objects

by clicking the orange magnet icon (enabled is
in the recessed position). Drag four more guidelines through the four
control points on the circular envelope.
Click on any of the control points with the

Mould Tool

. A pair of small
red squares on thin gray lines will appear. Drag these red squares to the
intersection of the guidelines as shown. Do this for all four corners.
From the

Arrange

menu, select

Convert to Editable Shapes

.
Select the shape with the

Mould Tool

and apply a new

Circular
Envelope

. Edit the four corner control points as in the last step.
This creates a fairly accurate spherical distortion. And the shape is all
vector and can be scaled upwards or downwards without losing its
sharpness.
NOTE:

When you scale the object,

Scale Line Widths
should be enabled.