Xara Xtreme and Xtreme Pro have added some extremely useful text editing functions that make Xtreme and Xtreme Pro more powerful in the desktop publishing area. There are still a few missing capabilities that would be nice and may very well appear in the next release: automatic drop caps and wrapping text around an object. I will show you my workaround for adding a drop cap initial.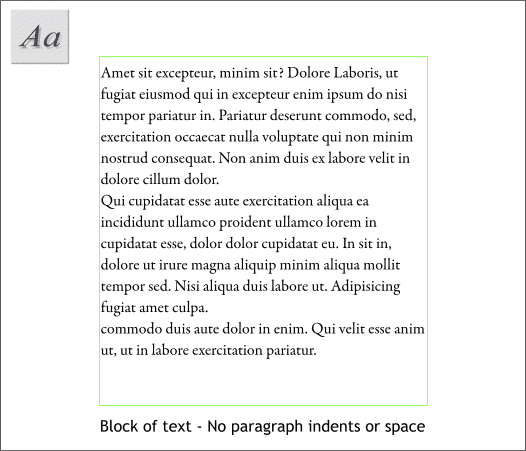 The text above is the text for this article before I had a chance to proofread and edit it. (Joke). Set up your text with no indents and no paragraph space. See Workbook 61 for a discussion of paragraph text formatting options.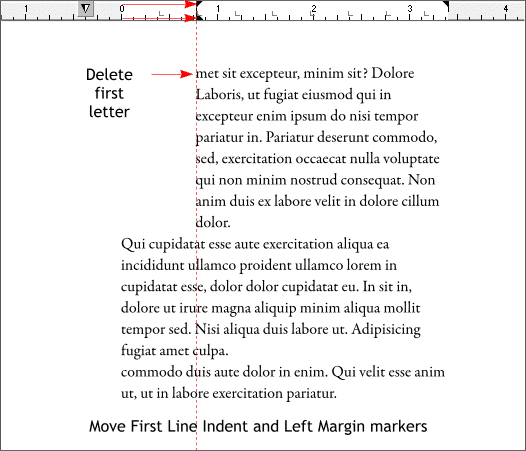 Delete the first letter of the first paragraph (we'll replace it with our drop cap initial later). Highlight the first paragraph of text and drag the First Line Indent and Left Margin triangle markers to the right to create an indent for your text.
Unfortunately, these changes apply to the entire paragraph and not just a few selected lines. So...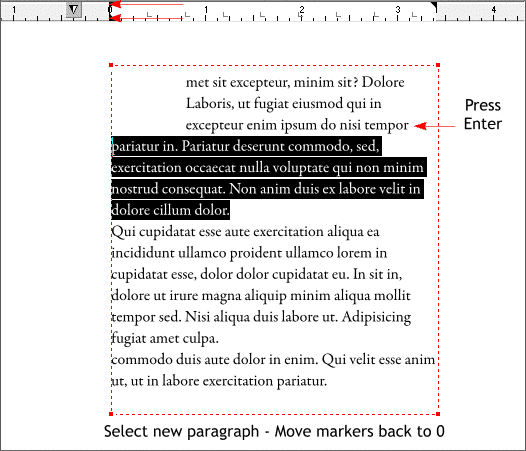 Determine the depth of your drop cap. In this tutorial, we'll create a 3 line cap. Place the Text Tool cursor at the end of the third line and press Enter (or Return).
Because we have not specified extra space before or after the paragraph, no space has been inserted. But Xara now knows the first three lines are now a separate paragraph.
Highlight the remaining lines (now the second paragraph) and move the First Line Indent and Left Margin arrow markers back to the 0 as shown.
Now we have an indent for the drop cap.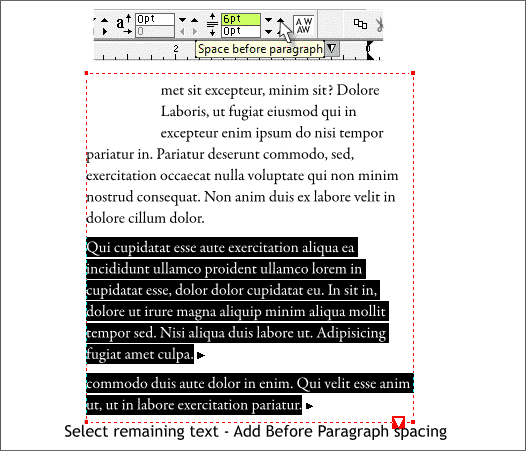 Select the remaining text and add some space before the paragraph, in this example 6pt. The first two paragraphs now appears to be one paragraph even though in fact it is two paragraphs.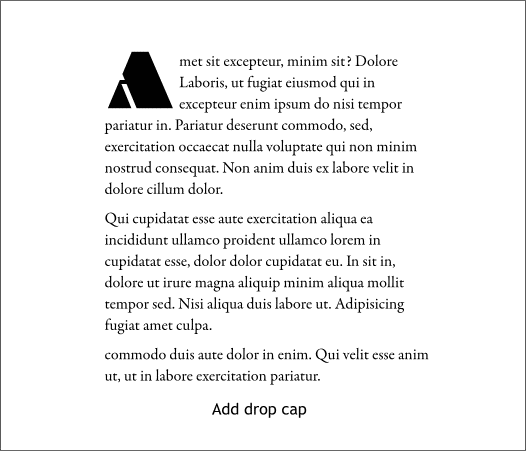 Add a drop cap initial of your choice.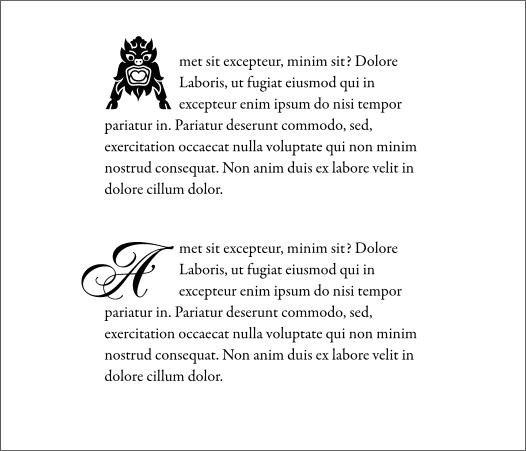 Here are some "thought starters" for other drop caps.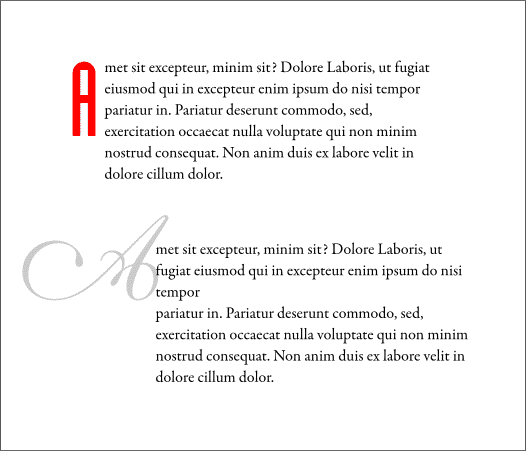 Two more ideas that don't involve the tedious indent technique.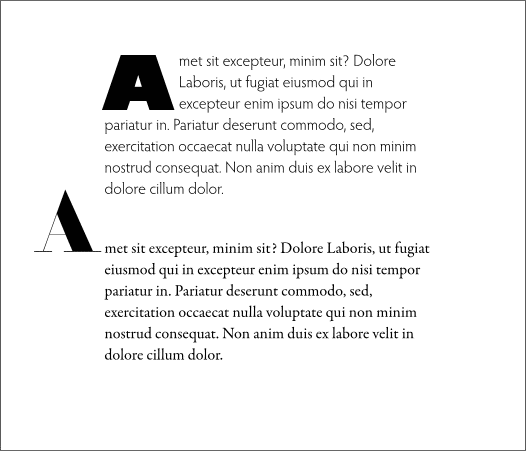 And two more.
For my workaround for wrapping text around an object, see Workbook 33.
Where there's a will, there's a way.