In this first holiday mini-tutorial, we'll use basic shapes to create a festive and musical holiday angel.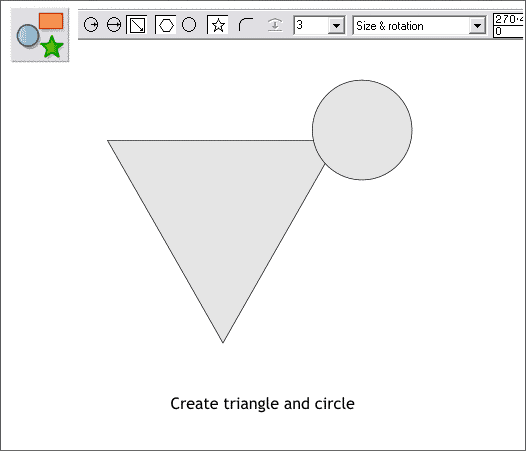 Using the QuickShape Tool, create a triangle. Using the Ellipse Tool, create a smaller circle. Rotate the triangle so the point is down. Position the circle over the right point of the triangle.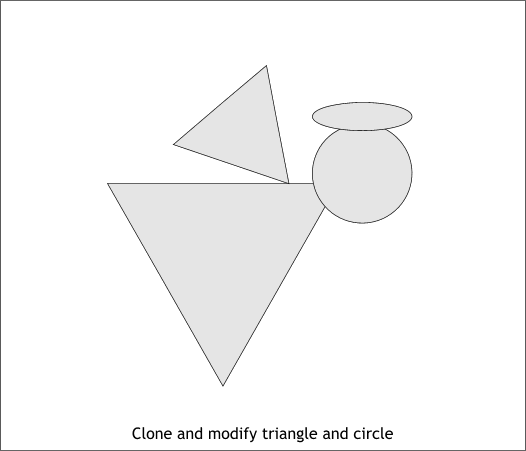 Clone the circle and reduce the height to about 1/3 by dragging the bottom center control point upwards. Clone the triangle, reduce the size to about 1/2, rotate it and place it slightly overlapping the larger rectangle.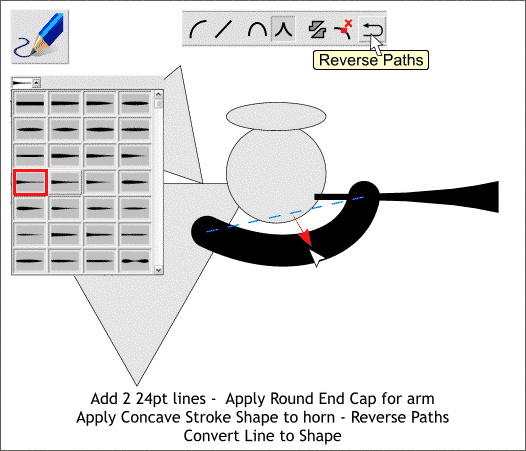 Add a line from the lower portion of the circle and extending outward. Change the Width to 24pt. With the line selected, switch to the Freehand and Brush Tool (F3) and from the drop down list of Stroke Shapes on the Infobar, select Concave. Click the Reverse Paths icon on the Infobar (if necessary) to place the wider side of the line at the other end.
Add a straight line with the Shape Editor Tool from the triangle to the trumpet shape. Drag the line into a curve and change the line Width to 24pt. Open the Line Gallery (F12) and set the End Cap setting to Round Cap. Select both lines and Arrange > Convert Line to Shape.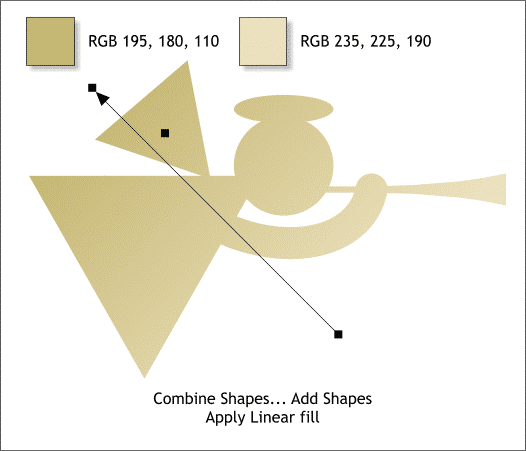 Select all the shapes and from the Arrange menu, select Combine Shapes... Add Shapes. Apply a Linear fill using the two color shown. Edit the colors in the Color Editor (Ctrl e).
Click here for more information on creating gradient fills.
Click here for more information on Editing fills.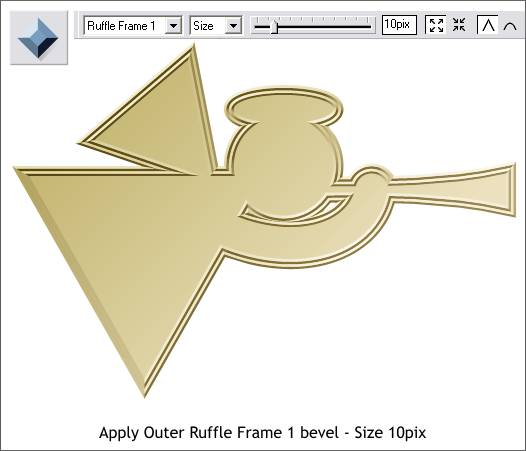 Select the angel with the Bevel Tool. From the drop down list of Bevel Types on the Infobar, select Ruffle Frame 1. From the Slider Type drop down list, select Size and change the setting to 10pix.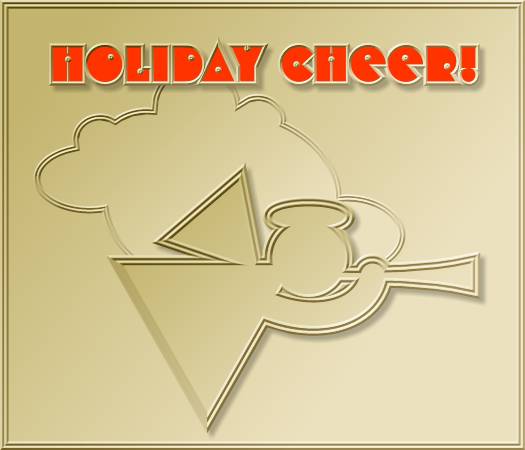 The clouds were created using a series of different size ellipses and circles and Combine Shapes... Add Shapes and applied to make one shape and the same Linear fill and bevel applied to the cloud as well as the frame around the image. A Wall Shadow was applied to the angel and the text.