Covered in this month's Workbook: Fun Projects for the Holidays!
The December Xara X tutorial captures a wintry New Mexico evening with Luminarias glowing on top a snow covered adobe wall. Egg Bramhill explains the difference between vector and bitmaps in a delightful Flash animation in the December Guest Tutorial. The December Featured Artist Gallery is our annual Group Show and features 25 incredibly talented Xara artists. If you would like to be considered for one of the 2005 group shows, e-mail me and let me know where I can see a few of your images.
I am accepting your contributions (Tips, Brushes, Templates, stuff like that). I'm starting to run out of ideas and could use your input. If your site has Xara graphics and is not listed, send me your link and a brief description of how you have used Xara on your site.
Xara BIZZ SETS
Xara has designed 11 free business sets for Xara X¹ owners, which include letterheads, compliment slips, and business cards. They're all completely editable in Xara X¹ - and of course they are set up with linked colors - so you can create your own beautifully laid out, color co-ordinated business sets in minutes.
Visit Xara.com to see examples of each of the 11 themes shown below.











You can download the new Bizz Sets straight into the Xara X¹ ClipArt Gallery - simply click the 'Get clipart' button in the Gallery and a new folder called 'Business Pack' will appear.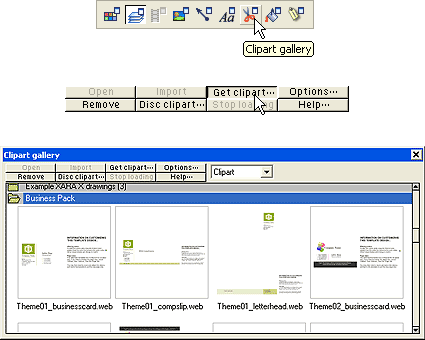 For more information or to preview the 11 BIZZ SETS, visit Xara.com.
---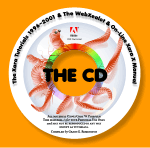 The Perfect Any time of year Gift! Tired of downloading and printing out the Xara tutorials and WebXealots? Now you can have all the Xara Tutorials through the first of the 2002, and all the WebXealots including the Xara X On-line Manual, on one CD in Adobe PDF file format (A copy of Acrobat is included on the disc). The disc is only $20.00 US for US and Canadian residents and $22.00 US for persons outside the USA or Canada. And the price includes shipping. Click the image for more information. Aside from a new version of Xara, THE CD is the perfect anytime-of-the-year gift for those you love! (Including yourself).

©2004 Gary W. Priester, All rights reserved. No portion of this publication,
including the illustrations contained within, may be reproduced in any way
without the express written permission of the author.