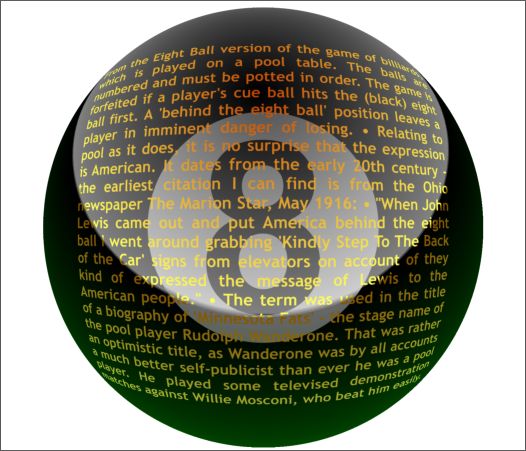 The Combine Shapes > Intersect Shapes operation masks the bitmap into the shape of the 8 ball.
I feel obliged to point out that a -100 slider setting would have made the text even more spherical. But I opted for readability. See below.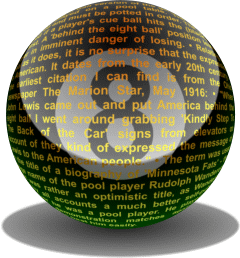 In the above example, I made the text block almost the same size as the square. This is OK if you are not concerned with reading all of the text.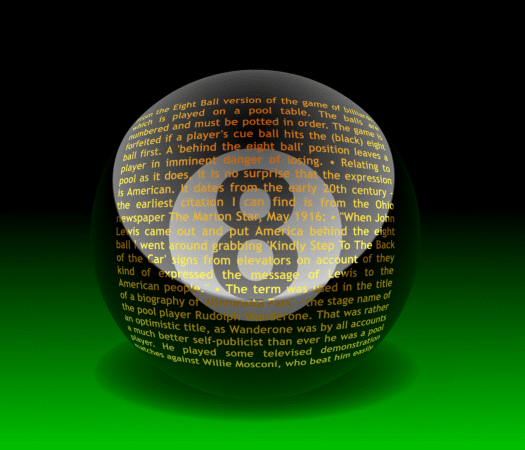 To put the 8 ball in context, I added a background with a Linear fill that goes from green to black. And I added an ellipse for a shadow and applied a bit of feathering.
I hope I did not forget anything. If I did, please let me know before Mr. Priester finds out. Well, he'll find out anyway because you will have to send your e-mail comments or questions or god forbid, corrections to him. My e-mail address is unlisted so Mr. Priester will have to forward your comments to moi.
Ms. Ina Guest
Send e-mail