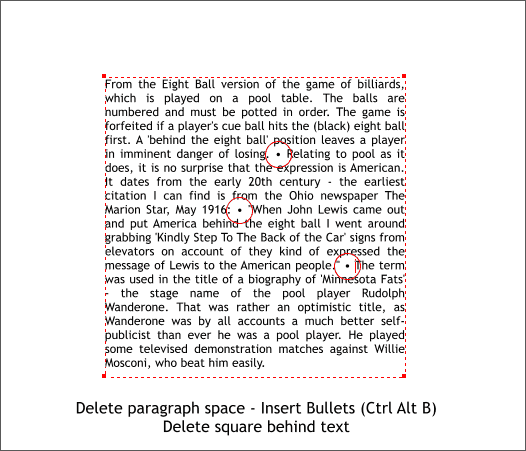 Insert the Text Tool cursor after the end of the first paragraph and press the Delete key a few times until the next paragraph follows immediately. Add one space then press Ctrl Alt b to add a bullet and add another space. Repeat this to close up the text block and to add two more bullets shown above inside the red circles.
The ability to add bullets is a new feature to Xtreme. You can also add copyright symbols, em dash and other extended characters. Check it out in the Help menu (Text Tool > Special Characters for the complete listing).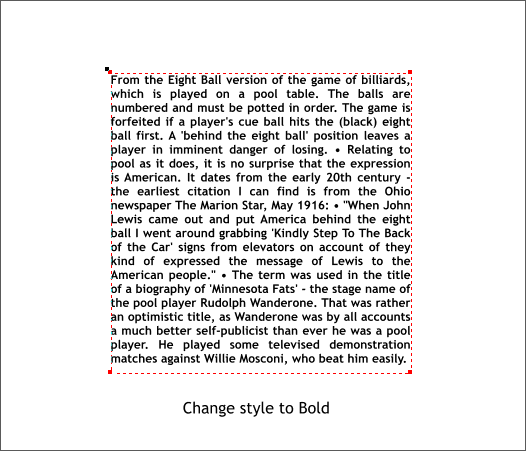 Select all the text and change the style to Bold. This should pretty much fill the entire text area.
If you have not already done so, select the square under the text. We are done with it.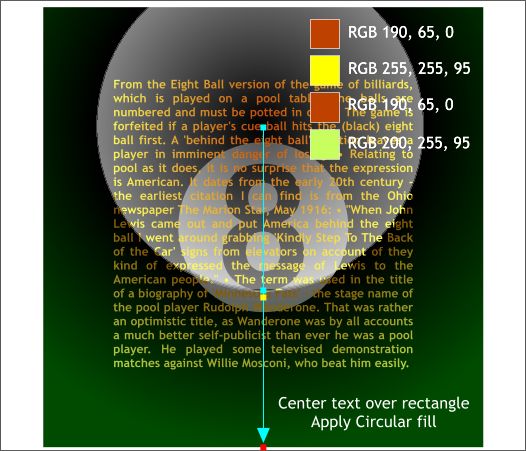 Center the text over the square and circle 8. Apply a Circular fill to the text using the colors shown and matching the fill for the square.
As an alternative, apply just the orange color to the text and apply a Flat, Bleach 20% transparency. This actually worked very well for me after I had already finished the tutorial.