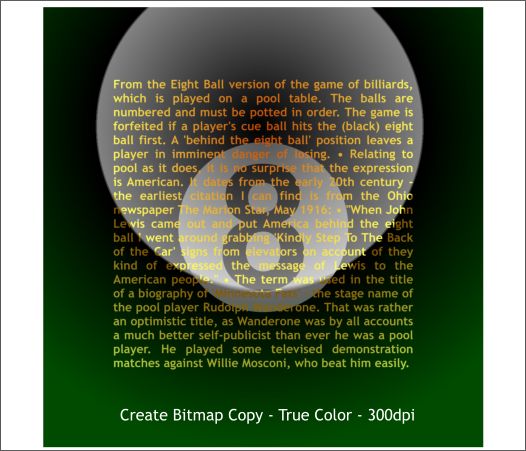 Right click on the square. Select Create Bitmap Copy... from the fly out menu.
Change the Color Depth to True Color. In the Bitmap Size tabbed section, select 300dpi. Press Create. Move the original objects off the page or delete them if you like. We'll work with the bitmap.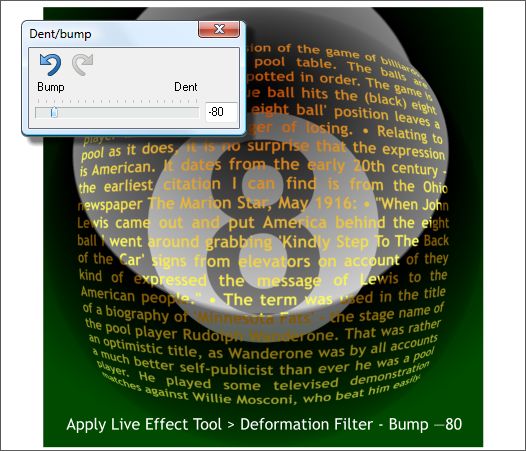 Select the bitmap then switch to the Live Effect Tool (Ctrl F5). From the New > drop down list, select Deformation > Dent/Bump. Move the slider to the left to -80. Press the X to close the dialog.
This applies a fish eye lens effect. But, Ms. Guest, you exclaim, why not use the Fish Eye Lens deformation filter? Why not indeed! Try it and you'll soon see why not! The Bump filter produces a superior fish eye lens effect. As far as Ms. Guest is concerned, the Fish Eye Lens filter should go far, far, away!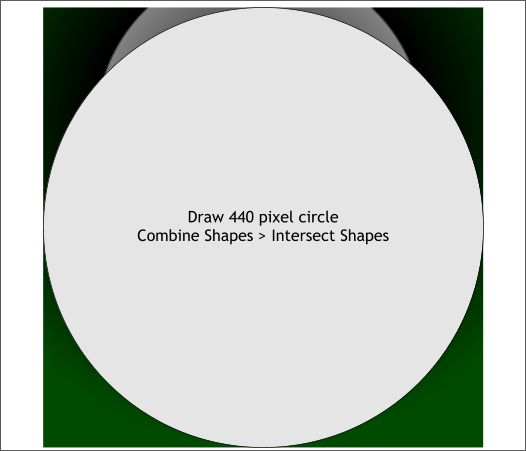 Select the Ellipse Tool Hold down the Ctrl key and draw a 440 pixel circle. Center the circle over the bitmap.
Select the circle and the bitmap (hold down the Shift key to select multiple objects).
From the Arrange menu, select Combine Shapes > Intersect Shapes. Or you can use my favorite keyboard shortcut, Ctrl 3. Do you prefer keyboard shortcuts or menu selections? Just curious. There is no right way.