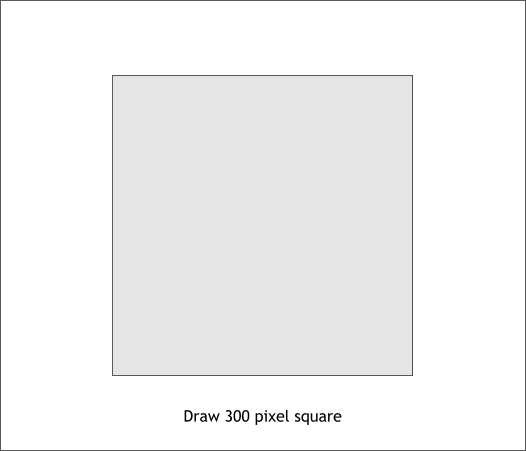 Select the Rectangle Tool, hold down the Ctrl key and draw a 300 pixel square. The Ctrl key constrains the rectangle to a square. After you drag the square, you can change the height and width on the Infobar. Press Enter to apply the changes. We will use the square to size a text area then we will delete the square. Make the fill color light so you can see the text.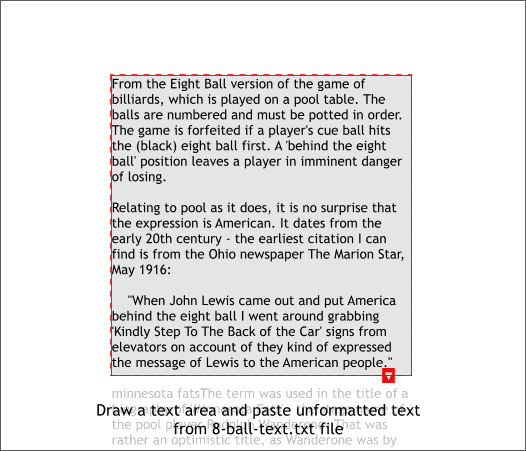 Open this text file in Word Pad and copy the text to the clipboard.
Using the Text Tool, drag a square text area the size of the 300 pixel square.
Paste the text from the clipboard. If you see a Paste Special dialog, select Unformatted Text. The text will overflow the text area (the overflow text is shown in gray and the red arrow icon indicates there is more text).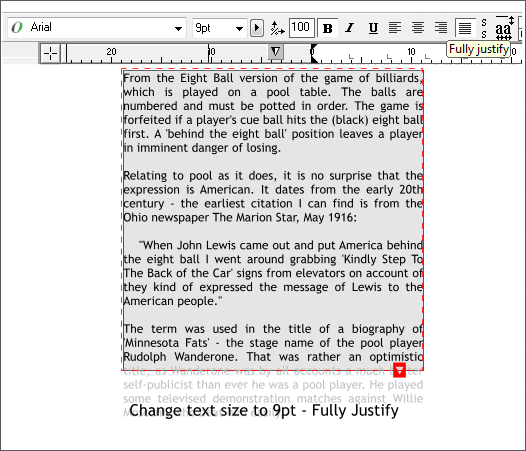 Click the Text Tool cursor anywhere in the text then press Ctrl a (select all) to select all the text, even the hidden over flow text.
Change the font to Arial, the point size to 9pt and click the Fully Justify icon shown above top right.