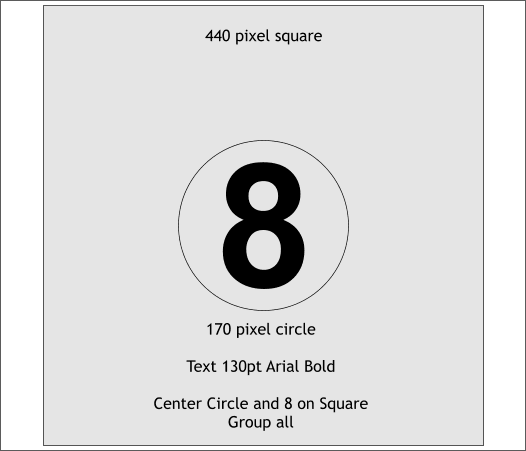 Draw a square, circle, and number 8 to the specifications shown above.
Group all three objects.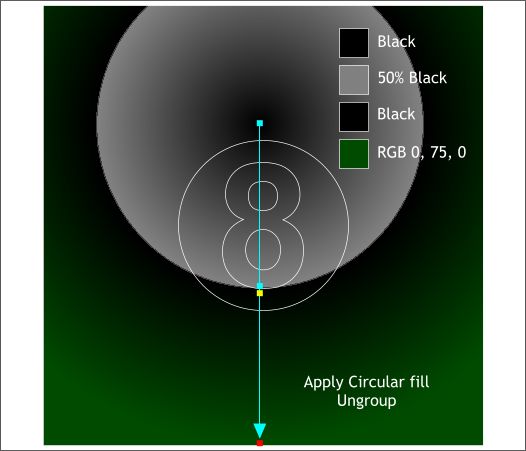 With the Fill Tool (F5), apply a Circular fill (Select Circular from the drop down list of Fill Types on the Infobar at the top of the screen). Add a white outline so you can see the circle and the number 8.
Drag the center of the fill upward to the top 1/4 of the square as shown and edit the colors shown using the Color Editor (Ctrl e). Double click on the fill path arrow to add new colors. The two center colors should be very close to one another. Use the up and down arrow keys on your keyboard to move the selected point up or down.
Ungroup the three objects (Ctrl u).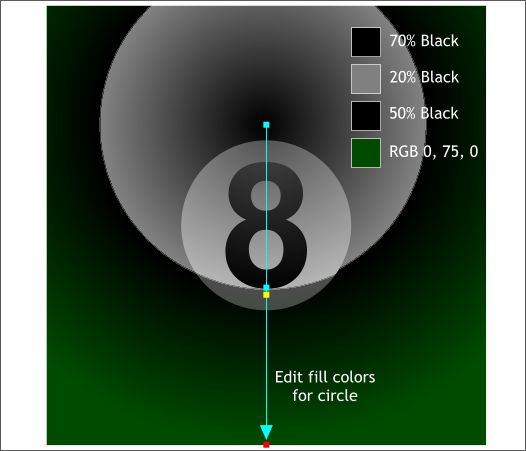 Select the number 8 and the circle and from the Arrange menu, select Join Shapes. Or use the keyboard shortcut, Ctrl j.
Select the combined circle 8 with the Fill Tool. Edit the colors as shown but do not move the fill path arrow or the color positions on the fill path. We want the positions to match those of the square.