Guest Tutorial 62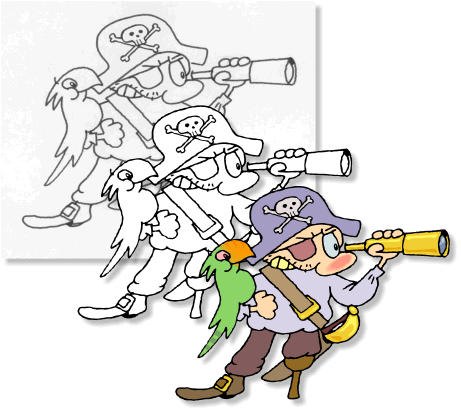 From Line Art to Clip Art - Part II
By Paul Söderholm
After reading Xhris' guest tutorial on bitmap tracing, I saw Xara's Bitmap Tracer in a new light. So, I revisited my previous guest tutorial on making clipart from my scanned line drawings with one goal in mind: doing as much as possible in Xara Xtreme.
Xara's Bitmap Tracer works better on grayscale images than line-art/monochrone images, which is a good thing, as I usually scan my ink drawings as 300 dpi grayscale images.
While I still like Corel's bitmap tracer a bit better, and I still do most of my retouching prior to tracing in Photoshop (from where I also acquire my scans), more and more when I am creating clip art, I find I can do the whole process, including retouching, in Xara Xtreme and XPE, and only the scanning is done outside of Xara as scanning is not possible with Xtreme today.