Guest Tutorial 39 REVISISED 7 AUGUST 2004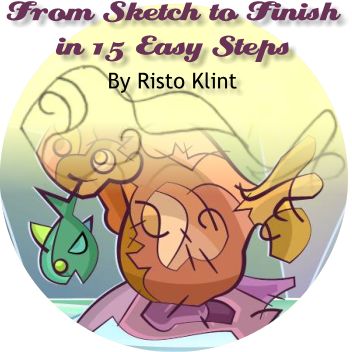 ©2004 Risto Klint
Risto reveals his technique for building an illustration from a quick scanned sketch done on a Post-It note, working his way through a series of layers and finishing with a unique Risto Klint image.

The Xara Xone Guest Tutorials ©2004 Gary W. Priester All rights reserved
Tutorials are for private use only. No text or images may be used or reproduced in any form without the express written permission of the author.