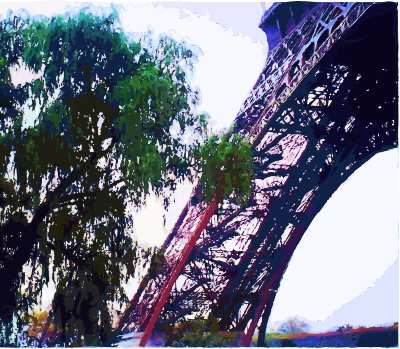 Well, perhaps you will like this one better. I did the same stuff, just over and over with different settings. Probably 30-40 times. And, this image takes 5-8 minutes to open. Lots of shapes? Yeah, LOTS of shapes. But this is NOT good enough.
So, one down two hundred thousand to go. (I told you I love to experiment!)
Art, you gotta love it.