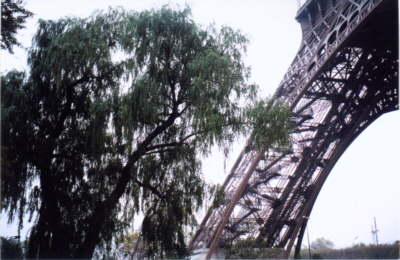 I begin with a rather ordinary image like the one shown above. The background is hazy, there is no color correction or sharpening either. Straight from the scanner. In fact, I find that the really good looking images make worse art. Less information I suppose.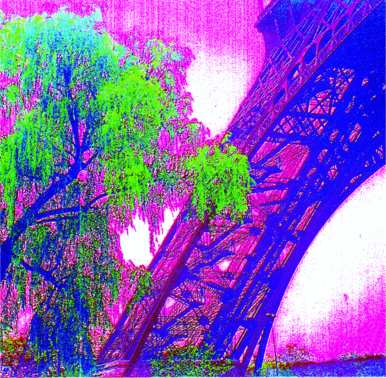 NOW, by bouncing back and forth between several programs, we can sometimes get something REALLY creative.
ARRRRRGHHHHH !!!!! DOUBLE UGLY !!!!!
Let's start over.
Let me see. I use lots of bitmap programs; but we will limit ourselves to the following: 1) Picture Publisher, 2) Halo Imager, 3) Paint Shop Pro, 4) PictureMan (Russian shareware), 5) Xara X, 6) IMDISP (from Jet Propulsion Lab), and 7) Graphic Workshop for DOS verM.