Guest Tutorial #24 Making Art from Common Bitmap Images.
By Tad Bridenthal
"Nothing succeeds like failure, and failure's no success at all."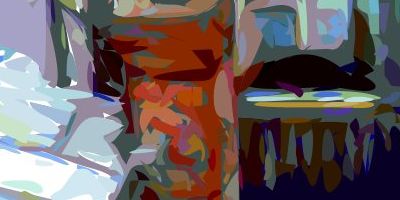 Alright, here is how I make art from common bitmapped images such as the images in my March 2003 Featured Artist Gallery a portion of one image is shown above.