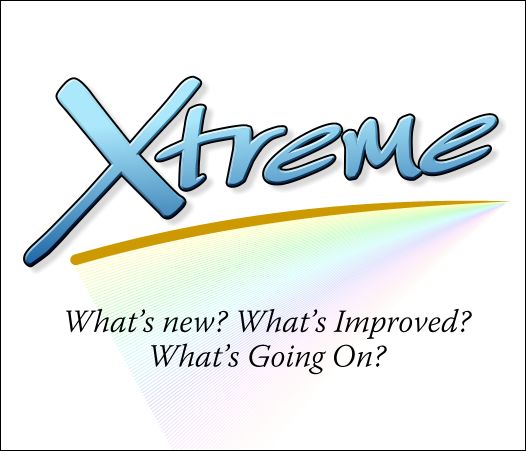 Xara Xtreme, yep that's the official name. It's not Xara X2, instead we have Xara Xtreme, within days of being released.
Xtreme Expandability
At first glance it might not look like there is all that much new in Xara Xtreme. But still waters run deep. The hottest new feature is expandability. So, what do I mean by expandability? Just this. Unlike previous versions of Xara X, which relied upon Xara Ltd. for upgrades, Xtreme is open to 3rd party developers (the new PDF filter which will be discussed later on is a prime example). Like Quark's XTensions, 3rd parties can create specific applications for Xtreme which can be added to enhance the applications features.
Many talented users in the Xara community have contributed valuable features not available in previous versions of Xara such as John Horn's XEUS Bitmap Corrector, and Dmitry Malutin's Font Seeker, to name a few. While these mini -applications are useful, they had to be used outside Xara X. But now these mini-applications can be written in to work right inside Xtreme. So the sky's the limit. As you go through the examples in this review, you'll learn more about what we are calling Expandability.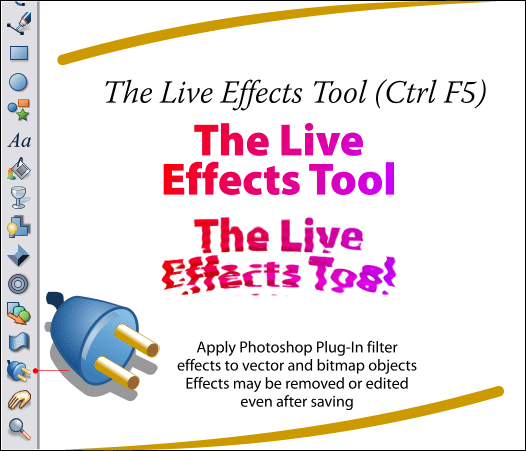 The hottest feature is the all new Live Effects Tool. This super cool tool, which is a prime example of Expandability, lets you apply Photoshop plug-in effects to both bitmap and vector objects. That's right, vector graphics too! The Live Effects Tool works with most Photoshop compatible filters. The newer filters, called "Scriptable" filters let you continue to edit the selection or text even after an effect has been applied.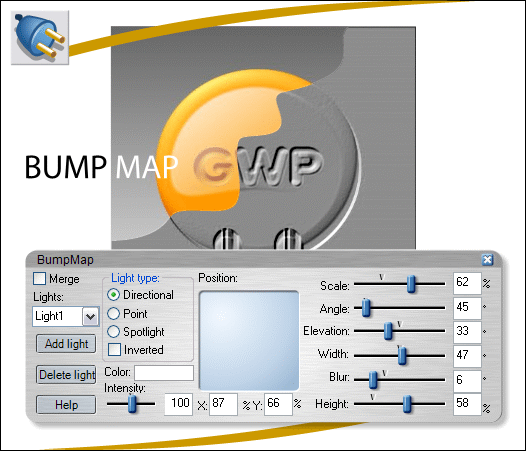 Included with the Live Effects Tool is Bump Map which creates an embossed or debossed effect as shown above in grayscale. There are 3 different kinds of lighting effects with a mind boggling amount of control options. The Position window (the blue square in the center of the dialog) lets you intuitively drag the light source. The result is reflected in real time as you drag the lilght source. You can add more lights if you wish. The Merge option applies the embossed effect to the original image.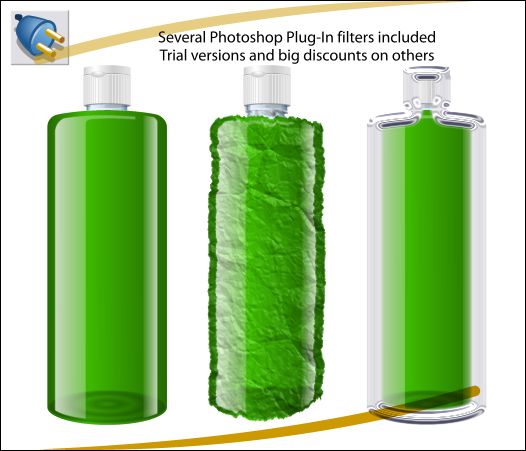 Xtreme comes with a generous variety of plug-in filters (17 I believe, but the final number may be more), that let you achieve some really cool effects. Plus, as you can see in the center example above, you can selectively choose the vector objects to which to apply the filters. In addition to the included plug-in filters, there will be a good number of try and buy filters. And of these, many will be available at a special user's price. The filter list is still be finalized so you will need to check the Xara site when Xtreme is really to ship.