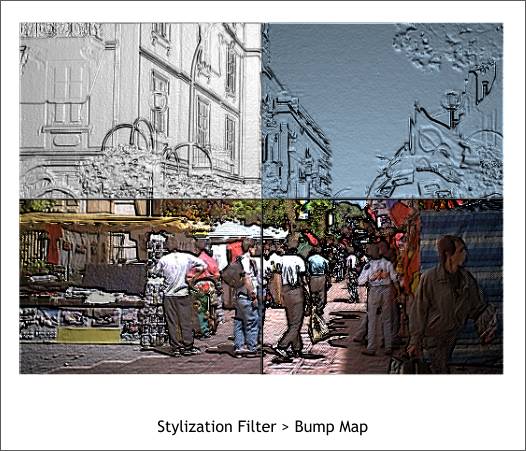 The Stylization Filters create a variety of bas relief/emboss effects.
The Bump Map Filter is an enhanced version of the original Bump Map found at the top of the New > drop down list. Shown above are four possible versions of the effect. I like the top left which uses the Metallic option. You can also apply the embossed effect to the color version of the image to create relief.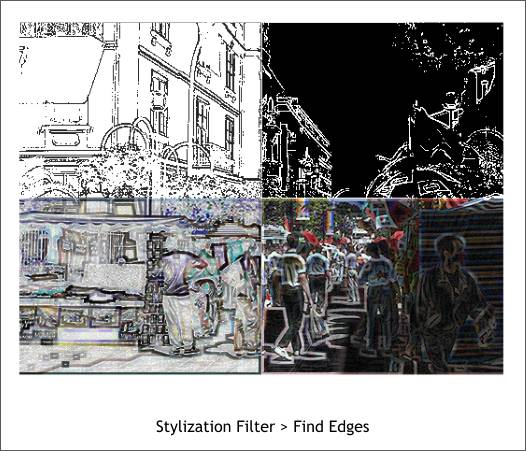 Find Edges does exactly what the name implies. It finds the edges. You can use the color options to create images like those shown on the bottom. The top two images are more like black and white line drawings. TRUTH IN ADVERTISING DEPT: I also used the Threshold filter (Color Filter) to enhance the black and white and to bring up the detail. It goes without saying that sometimes a combination of filters works best.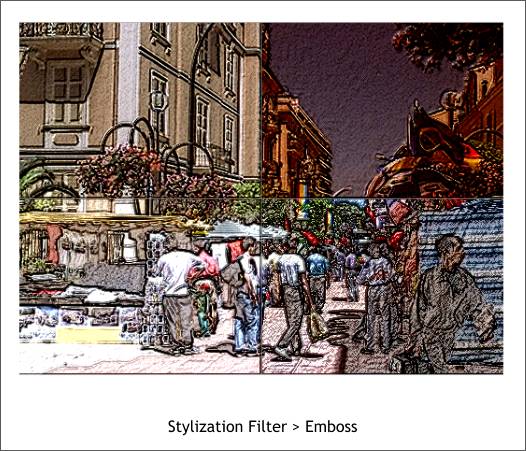 Emboss creates more low relief images and has a variety of settings which produce a wide range of embossed effects. The light source for the image in the upper right was changed from white to beige producing an interesting colored effect. If you reverse the Light Direction setting you can produce a debossed or indented look. The bottom left image has a pen and ink and watercolor look.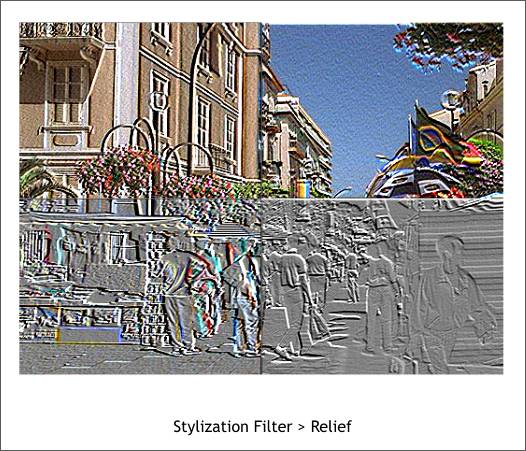 Relief is similar to Emboss but with fewer options, which are: Color, Gray with Colored Edges, and Gray. All of these Stylization filters produce similar results. It's really a matter of discovering which one woks best for what you are trying to accomplish.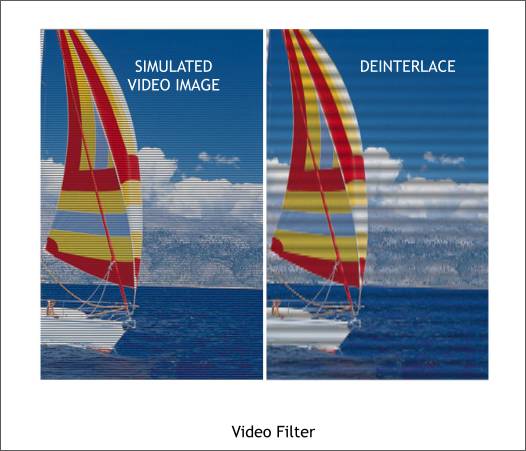 The last of the new filters, Video Filter - Deinterlace actually produced a video scan line appearance when applied to my simulated video image. I'm sure one of you clever video persons out there can let me know how this filter is really supposed to work.
And of course there are the filters included with the original Live Effects Tool. Demo versions of Alien Skin Xenofex 2 and Eye Candy 4000, and full versions of Redfield, Mehdi and AV Bros. Page Curl.
So what do you think about the Live Effects Tool? Do you use it? And if so, how do you use it. Your editor (still me) would like to know.
Click here to e-mail me your comments, questions, suggestions and any choice gossip you may have happened upon recently. I'm all ears.
Gary W. Priester
Your Editor