Covered in this month's Workbook:
In the Xara Xone: The Xara Xtreme tutorial is a festive holiday tree ornament. There are 30 steps and this tutorial is for users of all levels though some knowledge of Xara is helpful. Stephen Robinson shows an easy technique for creating what he calls the Xara Kaleidoscope for the December Guest Tutorial. This is an excellent tutorial for new and old users alike. The annual 2007 Featured Artist Group Show features 24 Xceptional Xara artists. There is not bad image in the entire group, a testimony to Xara and the skill of the people who use it. If you would like to be considered for a single or one of the upcoming group shows, e-mail me and let me know where I can see a few of your images.
I am accepting your contributions (Tips, Brushes, Templates, stuff like that). I'm starting to run out of ideas and could use your input. If your site has Xara graphics and is not listed, send me your link and a brief description of how you have used Xara on your site.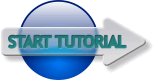 You are probably aware of Xara Xtreme but have you downloaded Xara Xtreme Pro? All the tutorials in this Workbook are done in Xtreme Pro, so if you don't have it, get it now.


Click here to download your FREE trial version
or to upgrade to Xara Xtreme Pro today!
©2007 Gary W. Priester, All rights reserved. No portion of this publication,
including the illustrations contained within, may be reproduced in any way
without the express written permission of the author.