You can never know all there is to know about Xara Xtreme. At least I can't. A week or so ago, a new users was asking how he could increase the feathering for an image with a transparency background. This is very different from feathering the edges of a vector object. If you feather a bitmap, even a True Color + Alpha bitmap using the Change Size of Feather Region slider on the Infobar, Xara just feathers the flat edges of the bitmap rectangle. So what appeared to be the obvious, if not labor-intensive answer was create a vector mask and either Arrange > Combine Shapes > Intersect Shapes or Arrange > Apply ClipView. In either case the bitmap would be masked inside a vector object and would permit the edges of the vector mask to be feathered.
Then Phil, one of the Xara product development team who lurks around the Xtreme Conference just waiting for this kind of question, checked in and suggested Bitmap Feathering. There was a collective response from all the members of the conference, what the heck is that? Now that I know, I'll attempt to explain a feature that has been right under our noses for some time.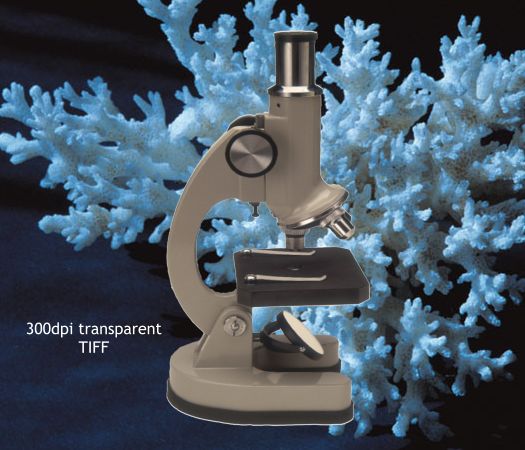 The microscope above was edited in Photoshop (rather crudely) to remove the background. It was then exported as a transparent TIFF. The TIFF was imported into Xtreme and placed over a blue coral photograph from the Clipart Gallery > Photographs folder. You can see the poor job that was done in Photoshop by the white fringe all around the object.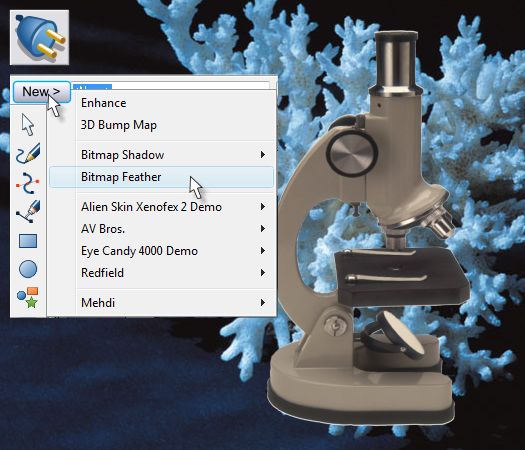 Bitmap Feathering has been a part of the Live Effects Tool since it was first introduced. Only nobody bothered to tell us.
Simply select the photo, switch to the Live Effects Tool (Ctrl F5), click New > and select Bitmap Feather. Now how hard was that? Sheesh! It's sure easier than creating a vector mask.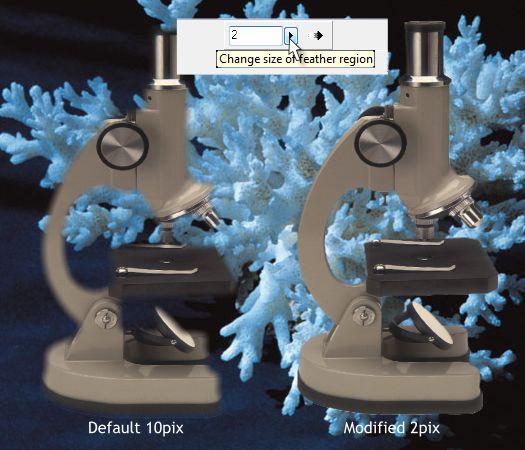 By default, Xara applies a whopping 10 pixels of bitmap feathering, which you can see on the example on the left is a bit too much. But you can change the amount on the Infobar using the Change Size of Feather Region slider. I changed the amount to 2pix which works a lot better.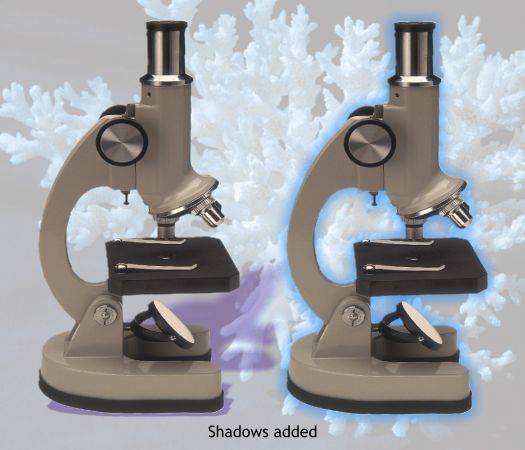 Even though the feathered object is still a bitmap, you can apply Shadow Tool shadow effects such as the Floor Shadow and Glow shown above. Xara treats the transparent area of a bitmap as if it does not exist.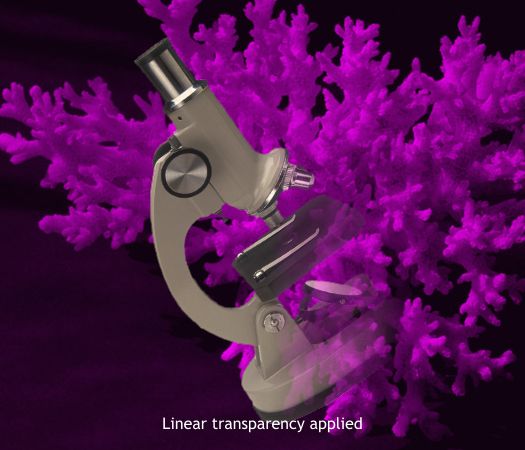 You can also apply a variety of transparency effects such as the Linear, Mix transparency shown above.
This is a unique feature to Xtreme as far as I know. I do not think that any other vector product can apply a separate transparency to an object that already has transparency (in this case, Alpha Channel transparency). This applies to blends and groups of objects.