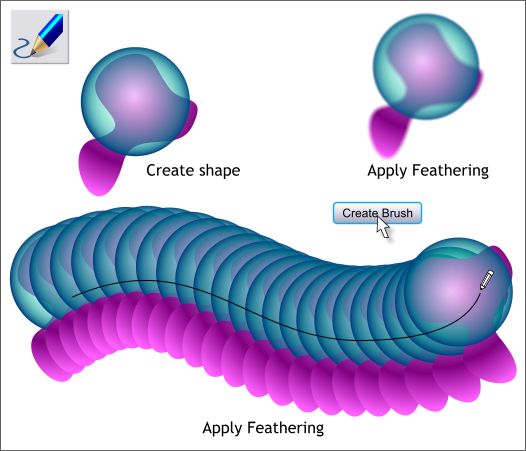 Sledger, one of the moderators for the Xara Xtreme Conference, observed recently that custom brushes cannot have feathering. In a way, this is true, vector brushes do not retain feathering as you can see in the example above. Feathering was applied to two shapes that were then grouped and a brush was created. But as you can see on the Chinese dragon like image on the bottom, the feathering was not retained. In the next few steps, we'll create a custom brush in which the feathering is retained.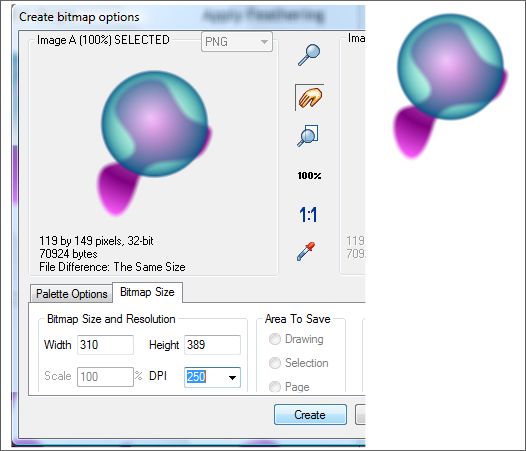 Here's the simple workaround. Create a Bitmap Copy (Arrange menu) of the feathered objects. Use the True Color + Alpha Color Color Depth option so that they background is transparent, and set the resolution at what is appropriate for your intended output.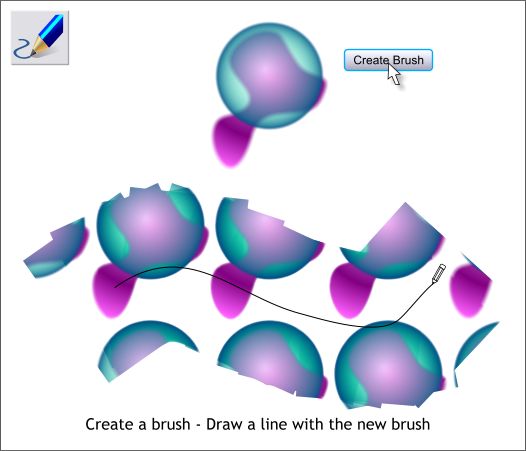 Now create a brush.
NEW USERS: Select the object you wish to make into a brush. Switch to the Freehand and Brush Tool (F3). Press the Create Brush button on the Infobar, name your brush, then drag a path with the Freehand and Brush Tool.
Oops! We kept the feathering all right, but what a dog's breakfast this is! All is not lost, however.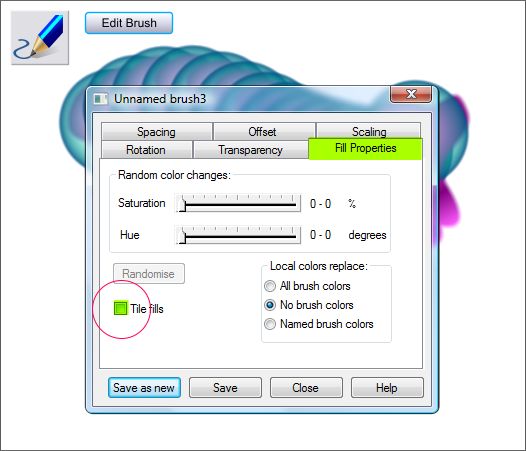 Press the Edit Brush button. In the Brush Properties dialog, select the Fill Properties tabbed section and un-check Tile Fills. Ah, that's more like it! You can see the feathering has been retained and the brush now looks like it was intended to look. Well you can kind of see it behind the dialog.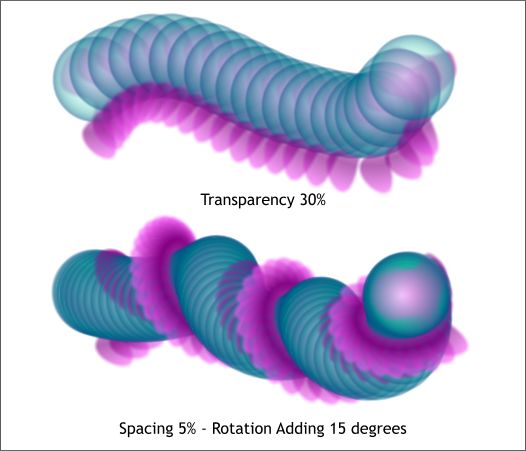 While you are in the Brush Properties dialog, you can try some other settings. For example, in the Transparency tabbed section, set the Transparency slider to around 30% . This makes the brush shapes semitransparent (or semi-opaque if you prefer). In the Spacing tabbed section, reduce the Spacing to about 5% and in the Rotation tabbed section, set the Rotate Changes By: Adding: to about 15 degrees. You can also key in the amount in the text entry box and press Enter (or Return) to apply the change.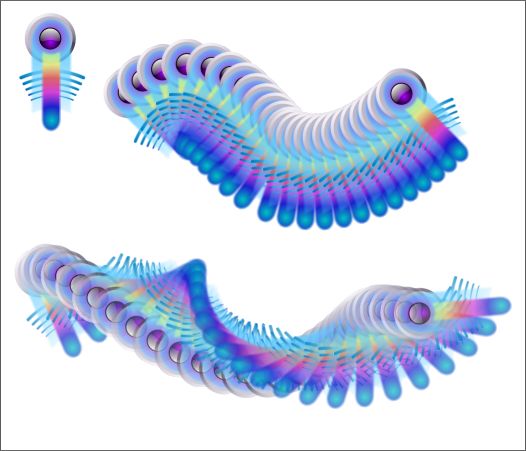 Here's another brush with feathering applied to some of the components and not to others.
Brushes are a lot of fun and as long as you do not attempt to apply a very complex brush to a path at a very small Width (like .5pix for example), they will redraw very quickly.
A final point, the brush changes size when you modify the Width setting.