A new member of the Xtreme Conference recently asked if Xtreme can do extrusions (click here to see the thread). Extrusions are quasi 3D effects. While Xtreme does not have an Extrude Tool, we can most certainly do Xtrusions. Here's how.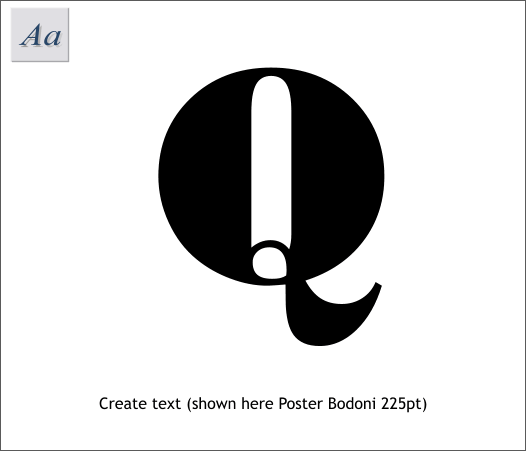 Start with some text (you can use anything you want really, but for this tutorial we'll use text).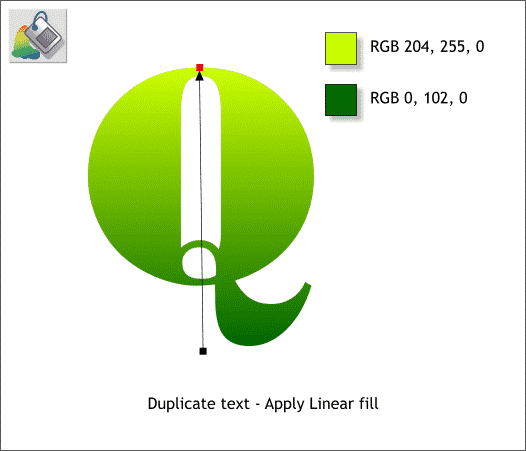 Make a duplicate (Ctrl d) of the text and set it to one side to be used in the last step. (We will make some more duplicated but don't use this one until I tell you it is OK, OK?)
Select the text with the Fill Tool (F5) and apply a Linear fill. The lighter color on the top and the darker color on the bottom.
TIP: You can select Linear from the Fill Type drop down list on the Fill Tool Infobar, but an easier way is to click on the object with the Fill Tool, to select the object, then drag in the direction you want the fill to go.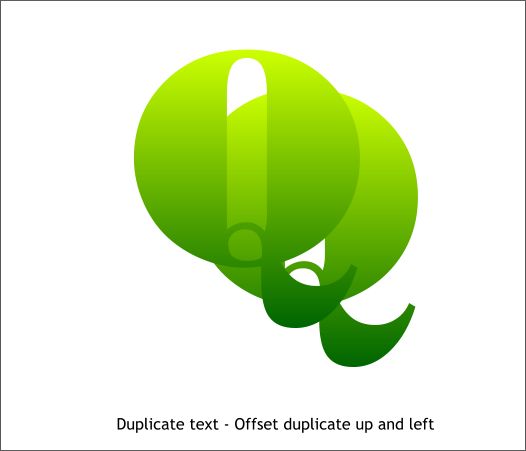 Make a Clone duplicate (Ctrl k) and move the clone up and to the left as shown.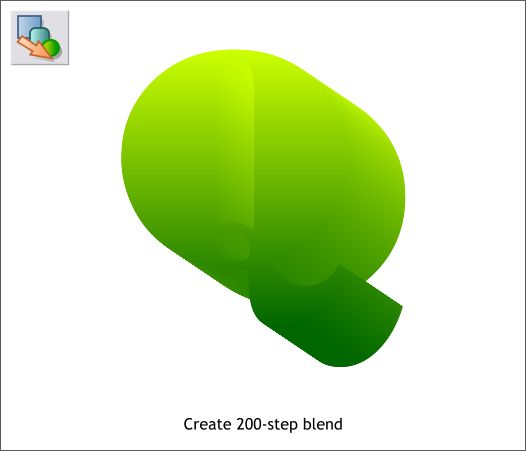 Select the Blend Tool (F7). Click on the lower right character and drag the cursor to the upper left character to apply a blend. Change the number of Blend Steps on the Infobar from 5 to 200 and press Enter to apply the change.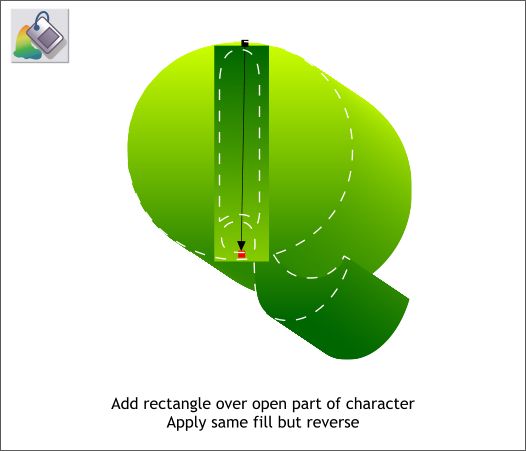 Draw a rectangle over the opening (the counter) in the character and apply the same Linear fill but reverse the order of the colors with the dark color on top. (The outline is to show where the actual character and its opening is).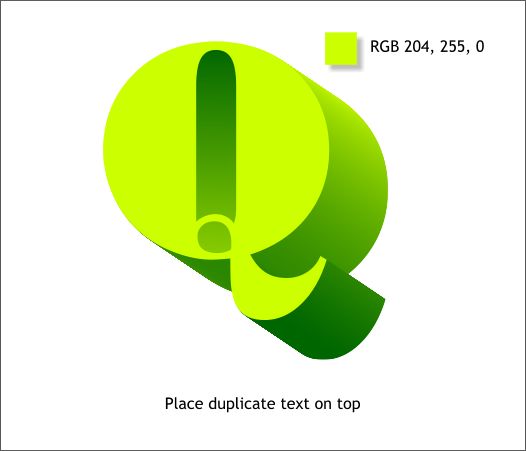 OK Now you can place the duplicate of the text on top. Change the fill color.
TIP: If you want to change the angle and/or depth of the extrusion, cut the character on top to the clipboard (Ctrl x). Hold down the Ctrl key and click to select the top part of the blend. Press the Tab key one time to select the bottom part of the blend and use the arrow keys to move the character where you want it. Paste the character from the clipboard on top (Edit > Paste in Place or Shift Ctrl v).