I'm sure your editor has covered this a dozen times before, but due to advancing age and the premature onset of senile dementia at least every time this subject is covered it is different (we hope). In this tutorial we'll add a soft edge to a photographic image, in this case a photo of Sandia Mountain in Placitas, New Mexico.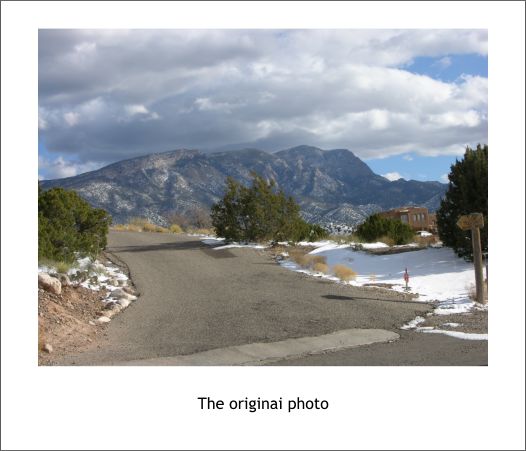 The original photo taken after a recent snowfall.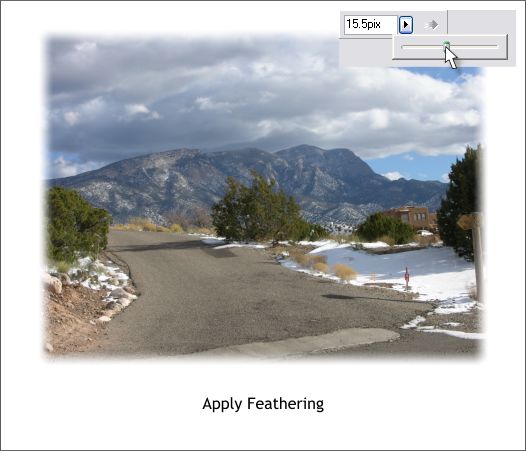 Select the photo. Increase the Change Size of Feather Region (feathering) slider setting. That's it. Short tutorial, huh?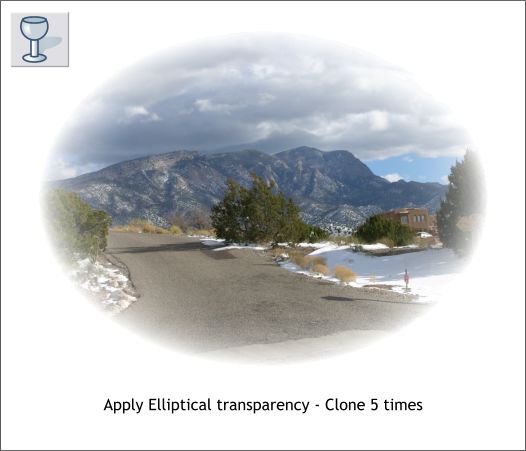 OK so as not to embarrass myself with such a short tutorial, here are a few more methods. Select the photo, apply an Elliptical, Mix transparency. This produces a very light photo. But if you clone (Ctrl k ) the image about 4-6 times it builds up nicely as shown above. This is the old Daniel Will Harris method.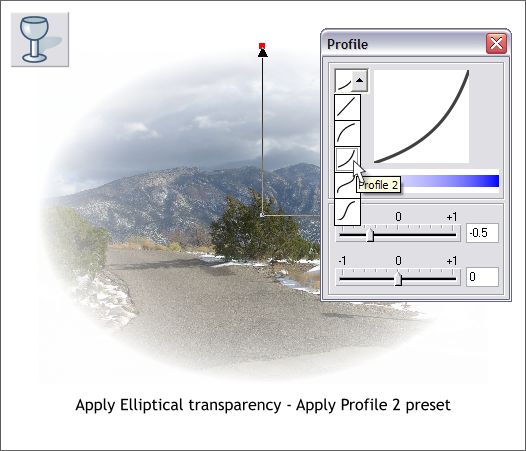 Or simply apply the Elliptical transparency, open the Profile dialog and select a Profile 2 preset.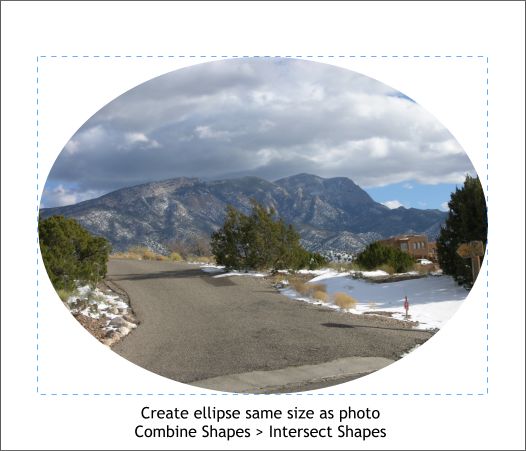 Or, if you don't like those methods, how about this one? Create an ellipse the same size as the photo rectangle. Select both the ellipse and the photo and Arrange > Combine Shapes > Intersect Shapes or keyboard shortcut Ctrl 3.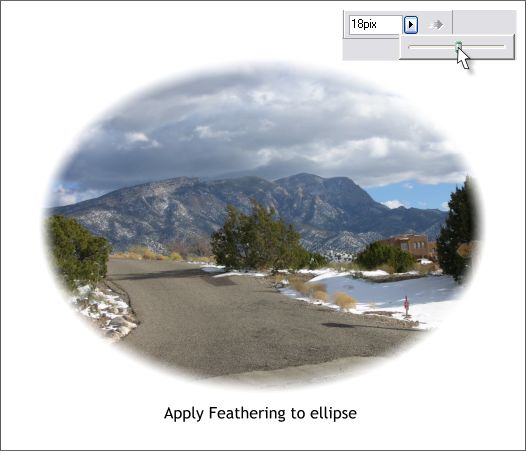 And then apply feathering. OK, I know this is still a pretty lame tutorial.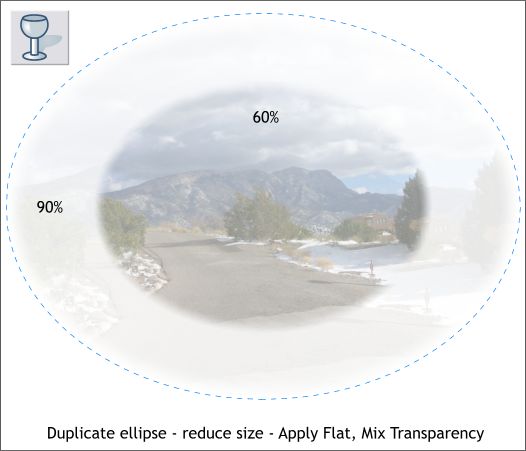 Here's how to create a zoom effect, which coincidentally, also produces a soft edge.
Make a clone of the elliptical photo with the feathered edge about 1/2 to 2/3 the size of the original. Apply a 90% Flat transparency to the larger photo and 50-60% transparency to the smaller photo.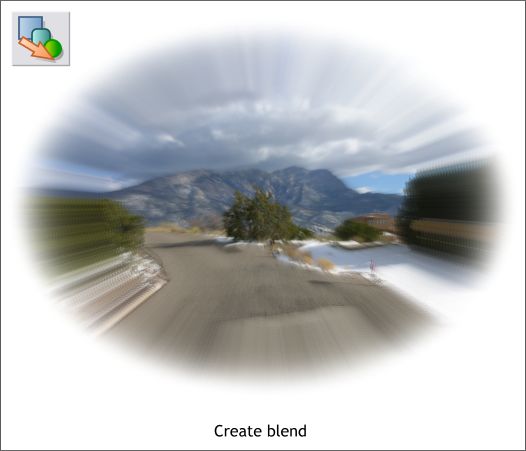 Select the Blend Tool (F7). Drag from the larger ellipse to the smaller ellipse to create a blend. Change the number of Blend Steps to about 25-50 steps and press Enter to apply the changes. You happy now?