A question or complaint that frequently arises is why does the Floor Shadow only go in back of the object. The short answer is because it just does. But to many people, this answer is not acceptable. So, I'll show you a few ways to get the shadow in front of the object.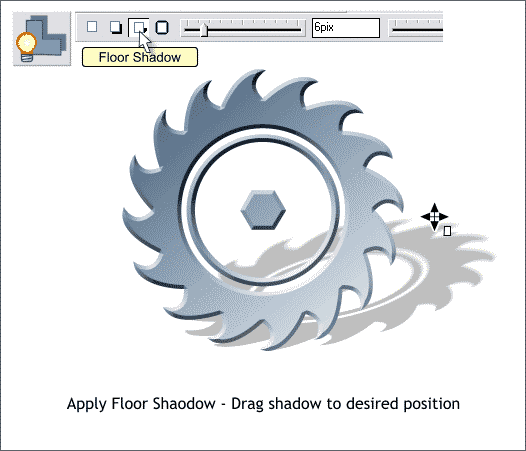 Method 1. Using the Shadow Tool (Ctrl F2) create a Floor Shadow. Drag the floor shadow into position. Think in terms of the shadow being 180 degrees in the opposite position from where you want it to be in front of the object.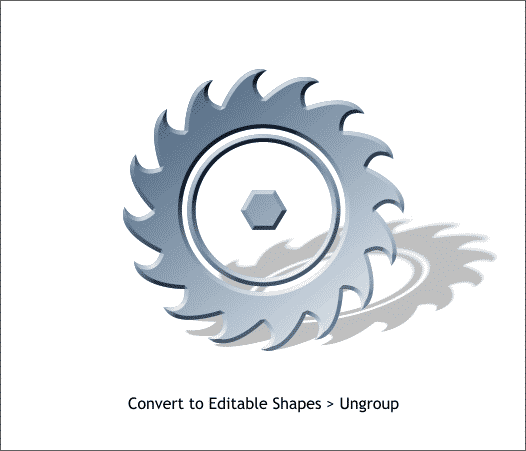 Convert the object and shadow to editable shapes (Arrange > Convert to Editable Shapes) then Arrange > Ungroup.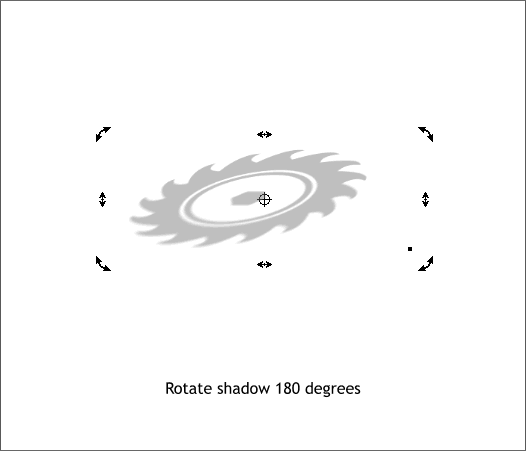 Click twice on the shadow to enable rotate/skew mode. Hold down the Ctrl key and drag any of the corner curved arrow handles and rotate the shadow 180 degrees. This flips the shadow places the soft edge in the opposite direction.
TIP: You can also just press the Flip Vertically and Flip Horizontally icons on the Infobar to do the same thing.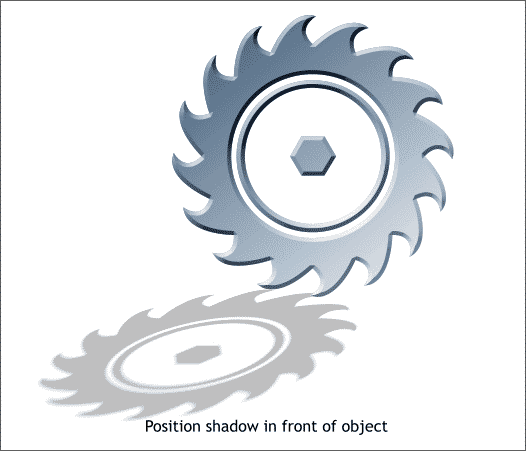 Position the shadow in front of the object. Now how hard was that?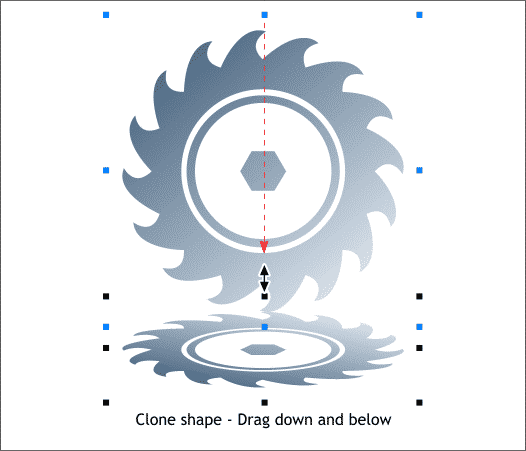 Method 2 Clone the shape and drag the top center bounding box control handle down and under the shape as shown here.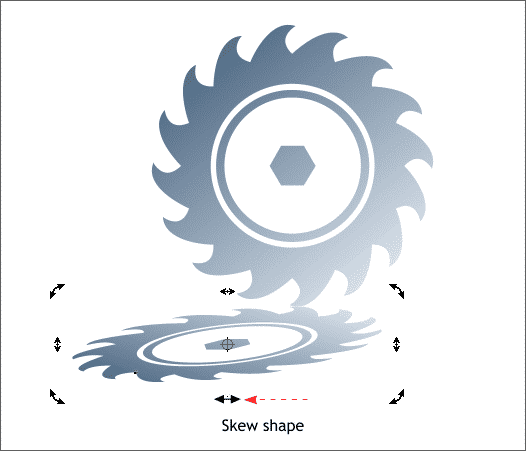 Click twice to enable rotate/skew mode. Drag the bottom center skew handle left or right to set the angle of the shadow .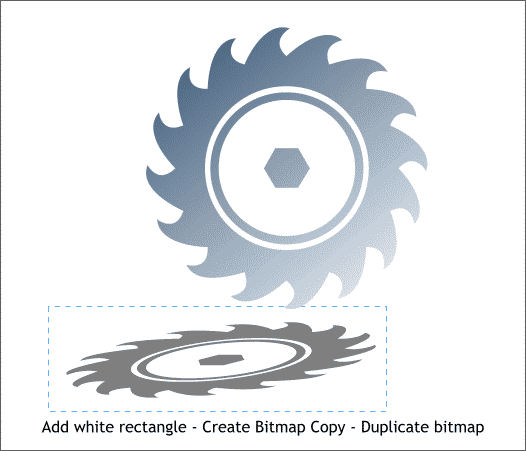 Change the shadow color to gray. Add a white rectangle slightly larger than the shadow (no outline). Select both and Arrange > Create Bitmap Copy. Make a duplicate bitmap (Ctrl d).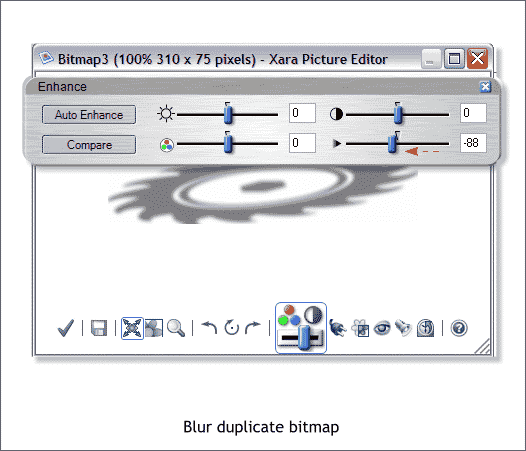 Double click on the duplicate bitmap to open XPE Xara Picture Editor. Press Ctrl e or press the icon with the slider and 3 colored circles to open the Enhance dialog. Move the Blur/Sharpen slider to the left to about 80. This will depend on the resolution of the bitmap. Higher resolutions will require a higher setting.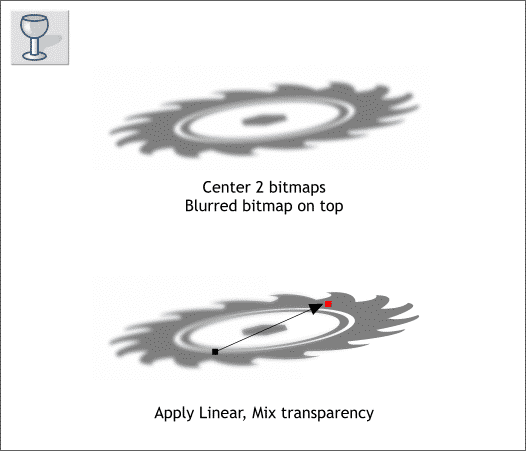 Center the blurred bitmap over the non-blurred bitmap. Click on the bitmap with the Transparency Tool (F6) to select it then drag from the bottom edge of the bitmap toward the area that will be closest to the object casting the shadow.
This gives the effect of the shadow becoming more diffused as it falls away from the object casting it and is the way the floor shadow works.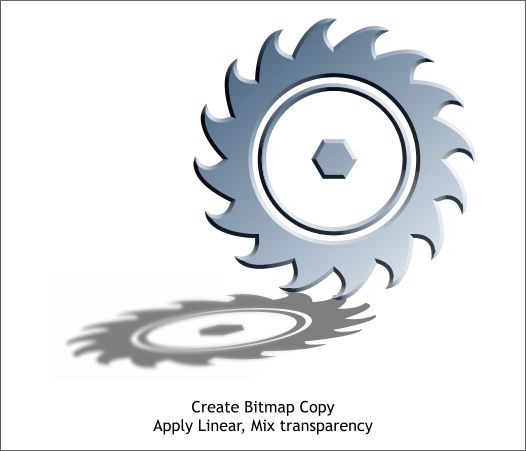 See what you can do with a little imagination?