Two new features in Xara Xtreme > Xara Picture Editor are resizing and cropping.
Resizing an Image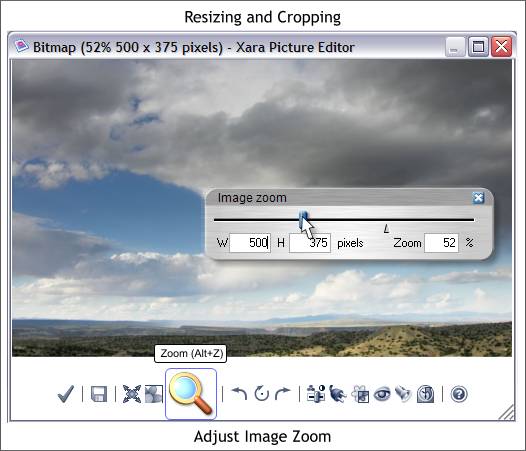 Resizing is done in the Zoom Tool (Alt z) dialog. You can manually resize the image using the slider or you can enter a height (H) or width (W) amount.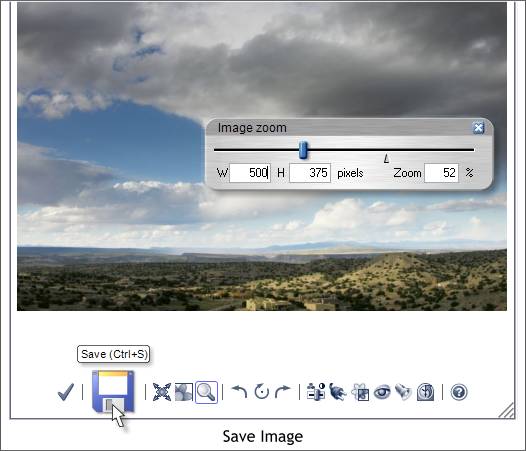 When you have resized the image press the new Save (Ctrl s) icon.
NOTE: Do not press the Accept Changes check mark icon for this process because the resized dimensions will not be applied.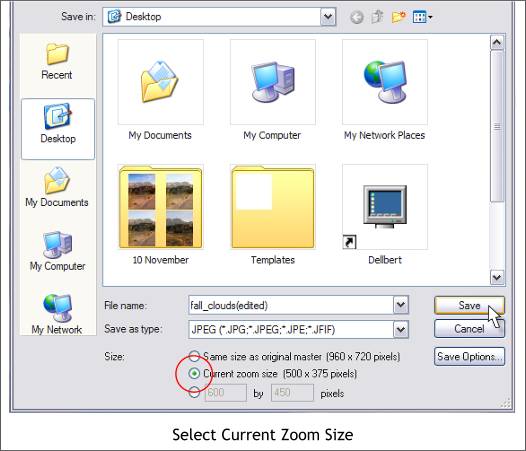 In the Save dialog, check the Current Zoom Size option then press Save. Your image will be saved with an "Edited" notation. The original image will remain.
Cropping an Image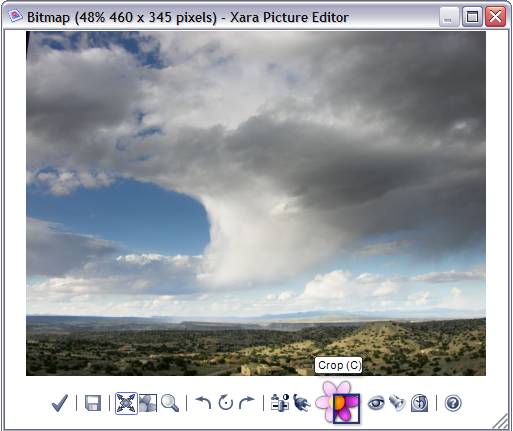 Open the image you want to crop in Xara Picture Editor. Click the Crop (c) icon.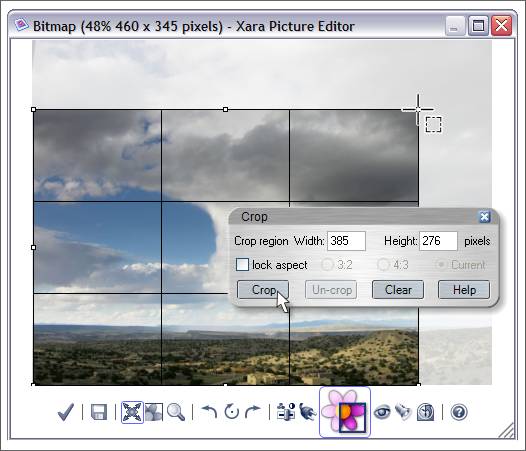 The Crop dialog will open. You can drag on the photo with the Crop cursor and a grid will appear enclosing the area to be cropped. You can edit this grid by dragging on any of the control handles (the white boxes on the outside of the grid). When the image is cropped to your liking, click Crop. You can also enter pixel amounts in the text entry boxes. If Lock Aspect Ratio is checked you can enter a dimension and the crop will adjust in proportion.
To define the crop area unrestricted leave Lock Aspect unchecked.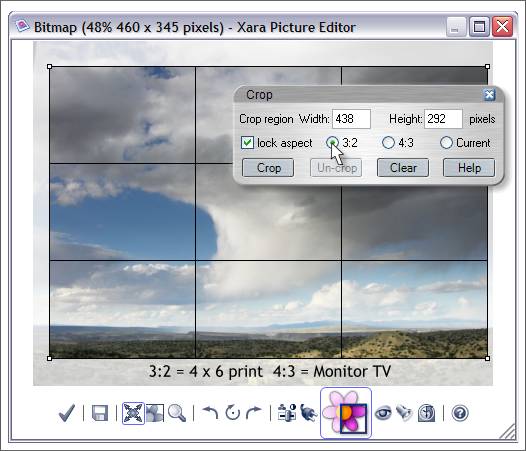 When you choose the Lock Aspect option, you have 3 choices. Current crops the image to the same proportion as the current image. So if the image is 8 x 10 inches, checking this option will crop to the same width to height ratio.
The 3:2 option crops an image to the same ratio as a 4" x 6" standard photo print. This is handy if you plan to print your images on 4 x 6 photo paper.
The 4:3 option is the aspect ration for computer monitors and TV screens (well the older TVs at any rate).