A new Red Eye Removal filter has been added to the Xara Picture Editor (Utilities menu). Red eye (found in photos in which the subject's pupils appear red), is caused by the flash reflecting on the retina in the back of the eye which is red. Getting rid of this in Xara used to require creating an ellipse the size of the pupil and adding transparency. Now there is an easier way.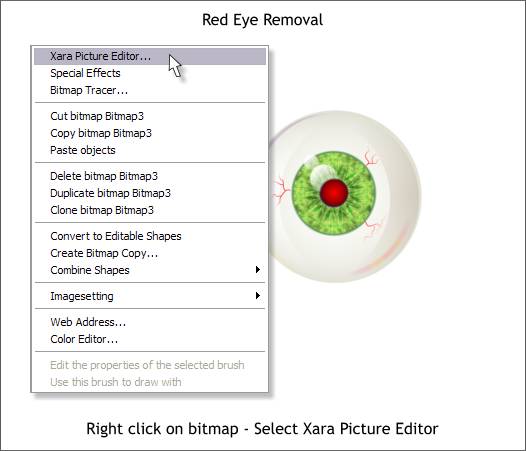 The eyeball bitmap image shown above needs some red eye removal. Right click on the bitmap and select Xara Picture Editor... (or select Xara Picture Editor... from the Utilities pull down menu).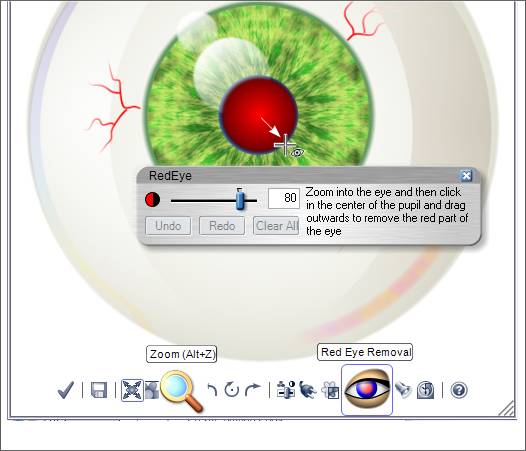 Use the Zoom Tool (the magnifying glass icon) to zoom in close to the eye. Then press the Red Eye Removal icon. Click the cursor in the center of the pupil and drag outward to the edge of the pupil.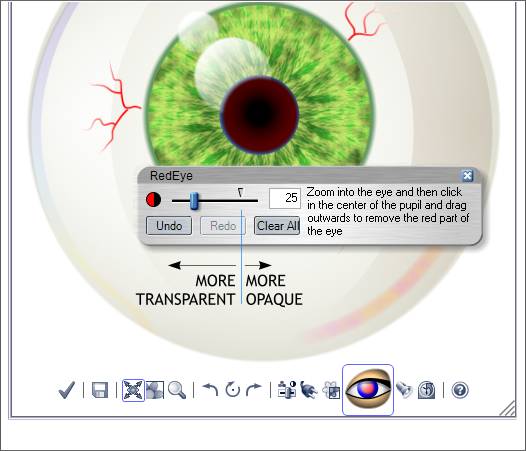 Xara applies the darkening only to the red portion so in this case, neatness or finesses is not essential. The slider determines how transparent or opaque the pupil is. I find a lower than default setting works best on giant eyeballs. Most of you will be fine with the default setting.
TIP: If you want to return to the default setting in any of the Xara Picture Editor dialogs, move the cursor over the inverted triangle. A pair of in-facing arrows will appear. Click now and you will be back at the default setting.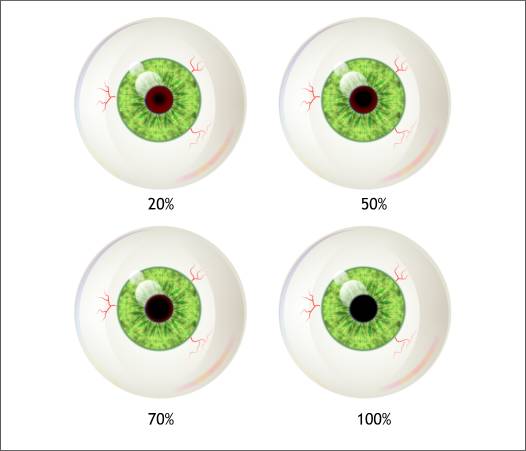 The examples above demonstrate the degree of transparency at different settings.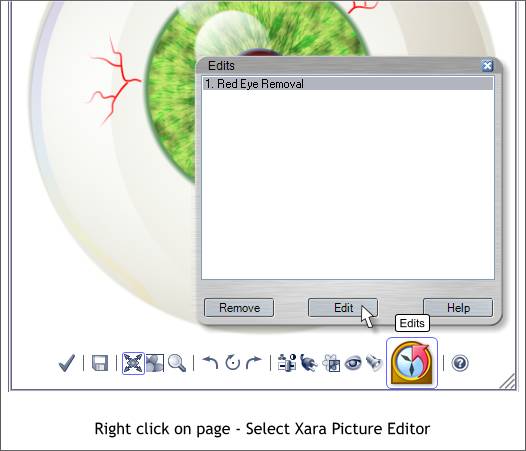 These red eye removal settings are saved with the image. If you decide at some future time that you prefer the red look, click on the new Edits icon, select the effect, in this case 1. Red Eye Removal, and click Edit.