Every few weeks it seems someone requests a simple tutorial for creating a metallic effect in the Xara X Conference. So here is my simple tutorial for creating gold, brass, silver, chrome and copper (but mostly gold).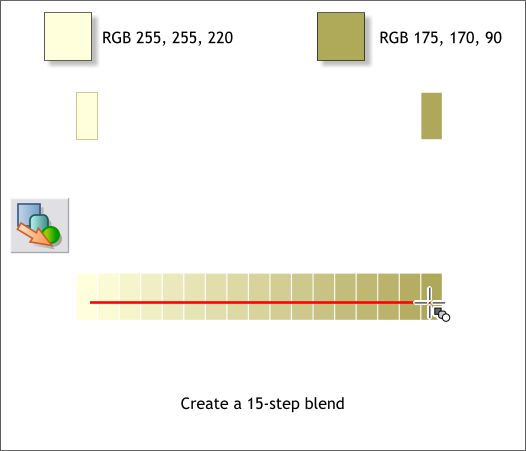 In the illustration above, I created two rectangles and applied two gold-colored fills, very pale gold and deep gold. (My gold colors are slightly on the green side which would probably make them more brass like).
A 15-step blend of the two rectangles was created using the Blend Tool. This blend produces a range of gold colors from pale to deep gold or brass. This blend creates a palette of gold or brass tones to use when creating a metallic effect.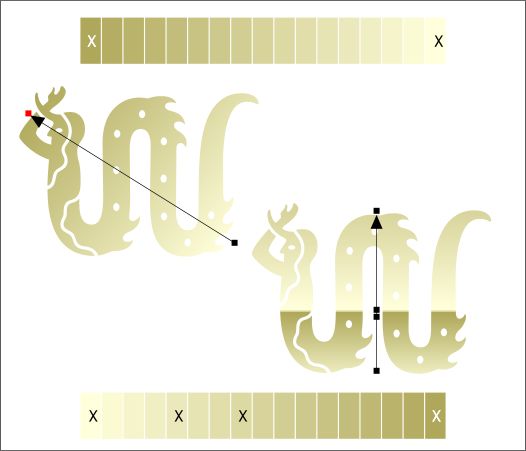 Shown above are two Linear fills. The fill on the left is a simple 2-color Linear fill and uses the light and dark gold colors. The fill on the bottom is a 4-color Linear fill (double click on the fill path arrow to add additional color stations). The bottom fill has the appearance of polished gold or brass because the two contrasting shades of gold in the center have been placed closer together creating the appearance of a sharp reflection. (The symbol is a capital W in the Mythos font).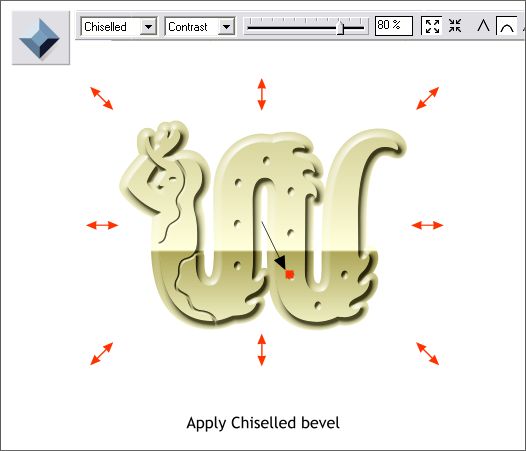 Now for some fun! An Outer, Chiseled bevel was applied to the character above. The Contrast slider setting was increased to 80% and the Round Join option selected.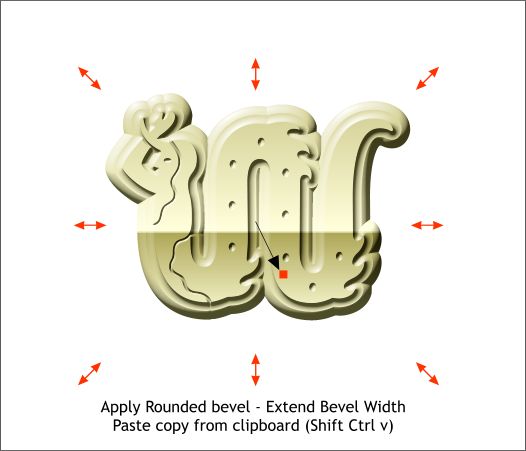 A copy of the beveled character was placed in the Clipboard (Ctrl c). The bevel on the remaining shape was increased and changed from Chiseled to Rounded. The contents of the Clipboard were pasted on top using Shift Ctrl v. This creates a multiple beveled effect.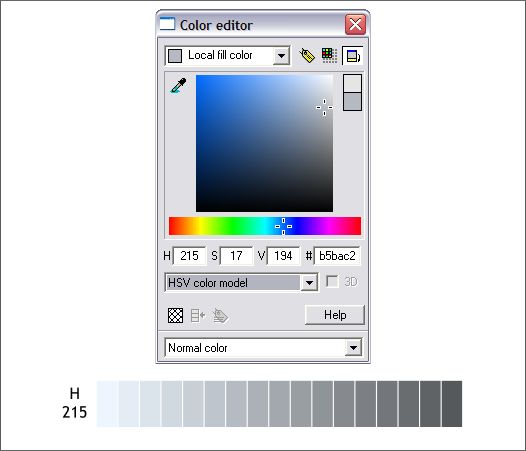 Different hues work well for creating metallic colors. In the example above, a blend of colors with the Hue of 215 creates a range of cool silver colors or chome colors.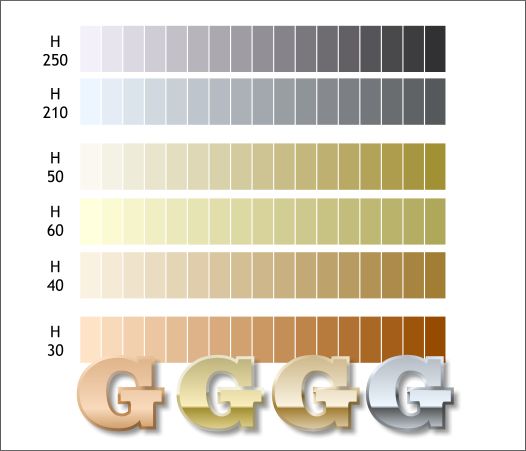 Shown above are 6 different hues which produce a range of metallic colors from pewter to silver or chrome, to gold and brass and antique brass, and to copper. Deeper copper shades produce a bronze effect.