Arrowheads are great for charts and other projects that require directional assistance. But Xara's Line Gallery is not one that gets much coverage. Especially not the Arrowheads and Tails folder. So...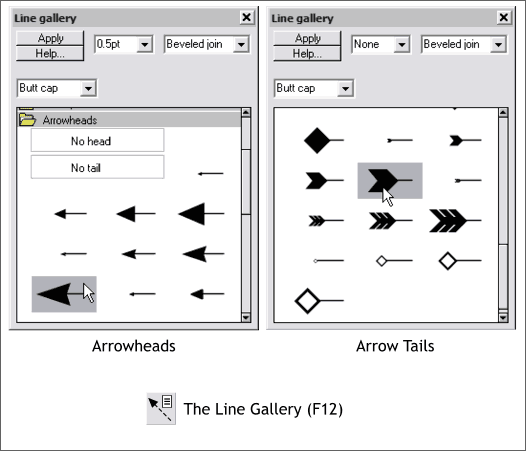 To open the Line Gallery, click the Line Gallery icon on the Infobar or press F12 (function key 12). Like any of Xara's galleries, you can resize the gallery menu to any configuration you like by dragging the sides.
The arrowheads are found, logically enough, in the Arrowheads folder. The folder contains arrowheads and arrow tails as shown above left and right.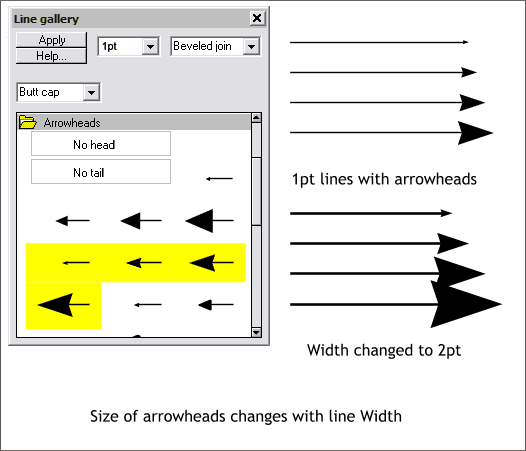 To apply an arrowhead or arrow tail to a line, select the line, select the arrowhead and/or tail, and press Apply. Arrowheads change with the line width as you can see in the image above.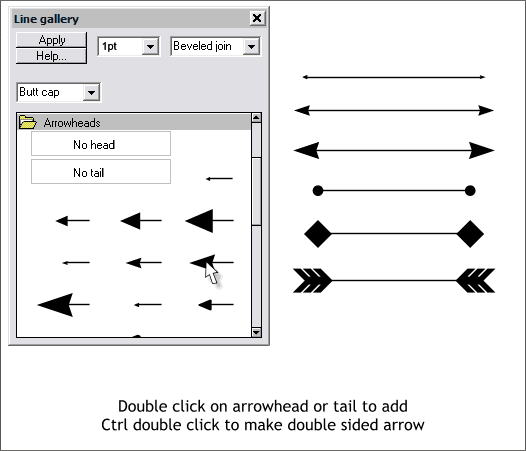 You can also double click to add a head or tail to a line. If you want to create a double arrow, double click to add the first arrowhead and thenhold down the Ctrl key and double click to add the head to the other end. The illustration above shows some examples.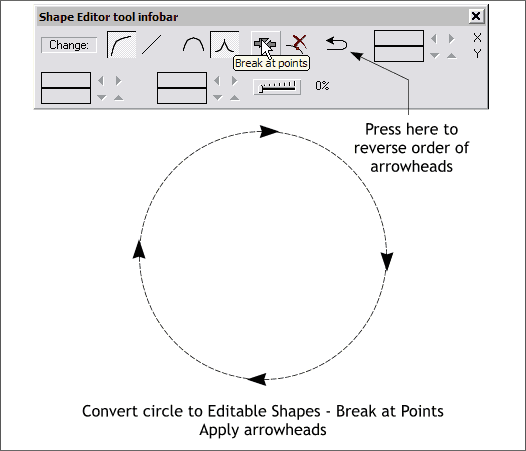 To create the 4 semicircular arrows shown above, create a circle or ellipse, and Convert to Editable Shapes (Arrange menu). With the converted circle selected, switch to the Shape Editor Tool. Drag a selection rectangle (a marquee) around all four control points and press the Break at Points icon. With all four segments selected double click on your choice of arrowheads in the Line Gallery. I also applied a dashed line to the four arc sections.
TIP: If your arrowheads are on the wrong end of the line, press the Reverse Paths icon (the arrow going back on itself).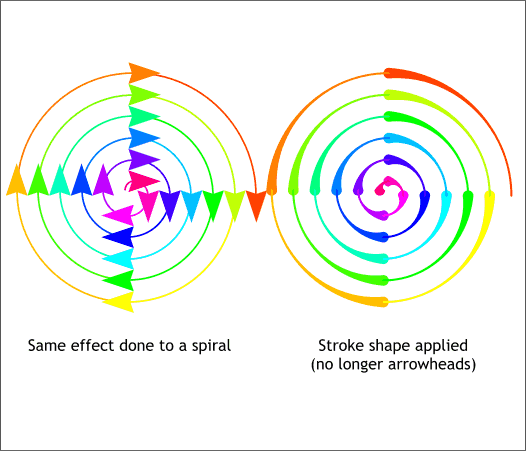 Here is the same effect applied to a spiral. I took the same group of arrows , changed the line Width to 8pt, and applied a Concave Stroke Shape to achieve the interesting object on the right.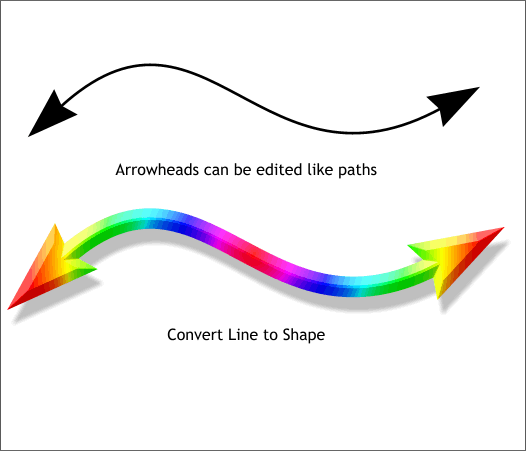 Arrows can be edited the same as any path to create wavy arrows. And arrows, which are paths with arrowheads and/or tails can be converted to a shape (Arrange > Convert Line to Shape ). Once converted to a shape, you can apply fills, contours and bevels, shadows and so forth. Just a few things you might not have known about arrowheads and tails.
And speaking of tails. This is the tail end of another Workbook. Your comments, suggestions and questions are always welcome. Please use the form on the next page to send me your thoughts.
Gary W. Priester
Host and Editor