Lens Flare Effect
Lens flares refer to the effect that happens when we photograph a shiny surface with a strong reflection, or when the sun shines directly into the lens and passes through the various lens and prisms causing a lens flare to occur. Here is a technique for creating a simple lens flare effect.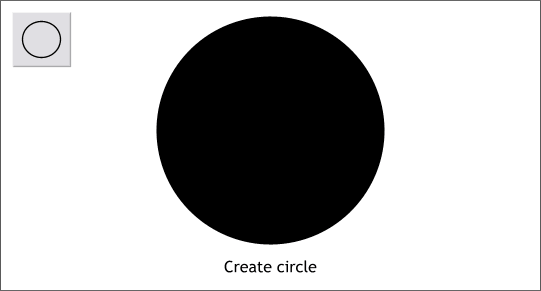 Step 1 Here is the hard step, create a circle. Don't worry about the size.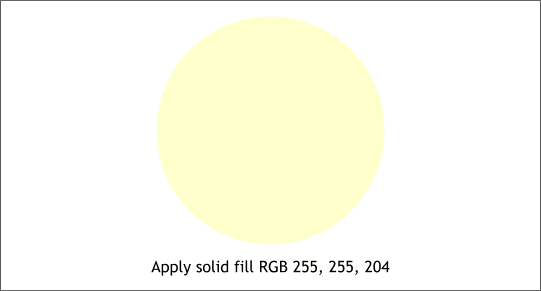 Step 2 And now another hard step, apply a Flat pale yellow fill.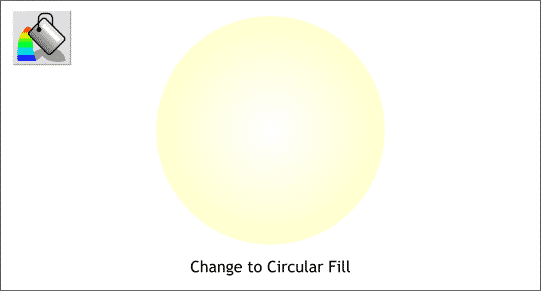 Step 3 Change the fill to Circular by selecting the circle and selecting Circular from the drop down list of Fill Types on the Infobar at the top of the page.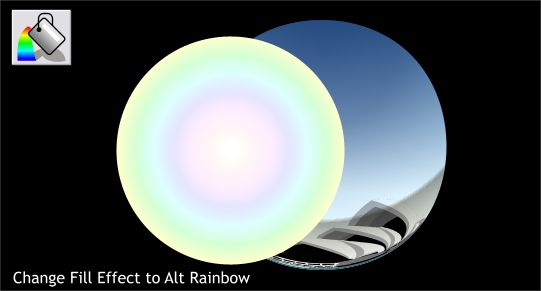 Step 4 Select Alt Rainbow from the Fill Effects drop down list on the Infobar. The chrome sphere I am using is from Workbook 1 Creating a Mirrored Reflecting Ball.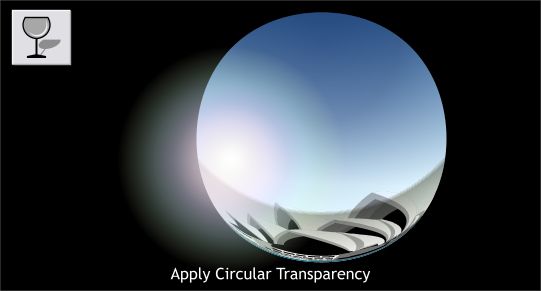 Step 5 Select the circle with the Transparency Tool, then select Circular from the Transparency Shape drop down list at the left side of the Infobar.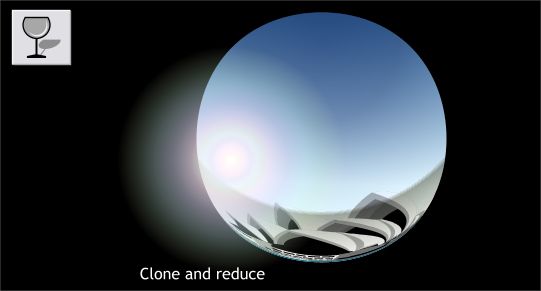 Step 6 To add a bit more flare to the lens flare, clone the circle (Ctrl k) then holding down the Shift key (to force the resizing from the center of the circle) drag any of the corner bounding box handles (the black selection boxes that surround a selected object) towards the center until the cloned circle is about 1/2 the size of the original.
On the next page we'll look at a lens flare caused by the various lenses and prisms in the lens.