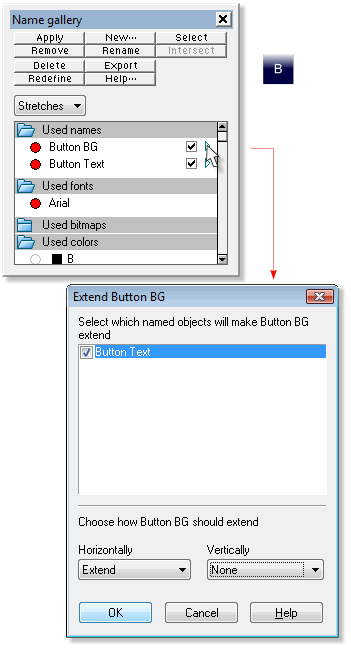 Check the check box to the right of Button Text.
Click the arrow (triangle) to the right of the box by Button BG. A dialog box opens: Extend Button BG - Select the object that will make Button BG extend (the only selection is Button Text). Since this is a button, I have set the Button BG to extend Horizontally and not Vertically. If you have buttons that will have two or more lines of stacked text then select both the Vertically as well as the Horizontally options.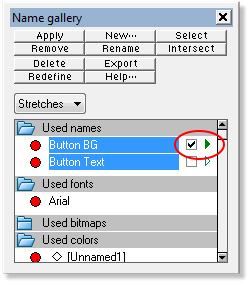 Once you have set these parameters press OK. The Name Gallery should now look like the example above. Notice the green arrows (the triangles).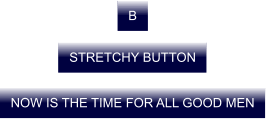 Group the text and the button background. Now you can duplicate the button to make additional buttons as needed. Take a moment to add some text to your button. If you have followed these simple steps your button should expand or contract to accommodate the length of the text as shown in the example above.