Creating complex drawings using layers
© Frank Wognum (Big Frank)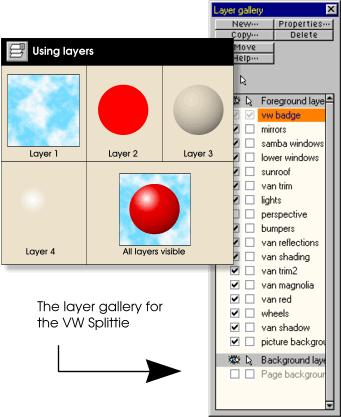 One of the most versatile yet least exploited features of Xara X is its Layers. Akin to superimposed sheets of clear acetate, they allow you to 'lock' or even hide certain parts of an illustration whilst working on other parts, giving you precise control over areas that would otherwise become a nightmare in complex drawings all laid out on one layer (as used to be the case before vector drawing packages became more versatile). The VW Split-screen van drawing uses 18 different layers, although I could well have used 10 times that number, but there's a limit to the number of layers I can handle (but not, as far as I know, Xara X)!